Are you tired of wandering around the holiday section of the library aimlessly, unsure which books are worthy of your book basket? Do you want to inject some Jesus into your Thanksgiving celebrations, but don't know how to do that easily? Are you overwhelmed by the massive number of Thanksgiving books available on Amazon?
Look no further than the Thanksgiving Read Aloud Guide! It's the ultimate guide to navigating the public library from a Christian perspective. This ebook includes the best faith and general market Thanksgiving picture books and chapter books, avoiding questionable books that don't line up with your family's values.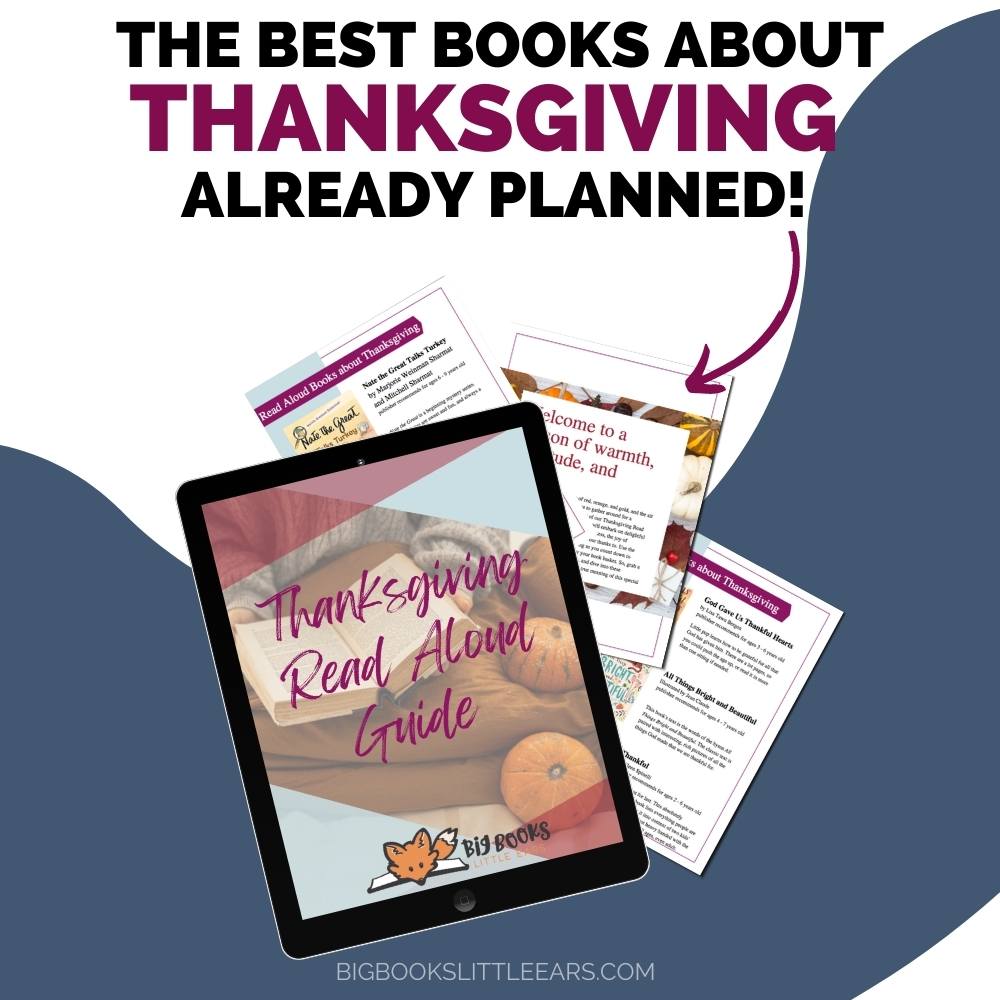 Thanksgiving Read Aloud Guide will help you:
Narrow down the best books to request from your library now, to get ready for the holiday.
Know that you're being intentional with your time reading to your kids during this season.
Schedule out Thanksgiving picture books and read alouds in the weeks leading up to Thanksgiving.
Get your FREE copy of the Thanksgiving Read Aloud Guide today and start exploring the many books that will help prepare your family for the season. Trust us, it's better than wandering around aimlessly in the holiday section of the library!
You're the one who is best suited to nurture your kids' attitude of gratitude during this season, and the Thanksgiving Read Aloud Guide e-book can help!