Are you tired of wandering around the library aimlessly, unsure of where to find the good stuff? Do you worry about setting your tween loose in the library? Do you get concerned when the librarian points your child toward the YA section? Are you overwhelmed with the MANY books your precocious reader checks out at every visit?
Look no further than Guide to the Public Library for Christian Parents. It's the ultimate guide to navigating the public library from a Christian perspective. This ebook is packed with tips and tricks for finding the right resources available in your local library, and avoiding any potential mishaps along the way.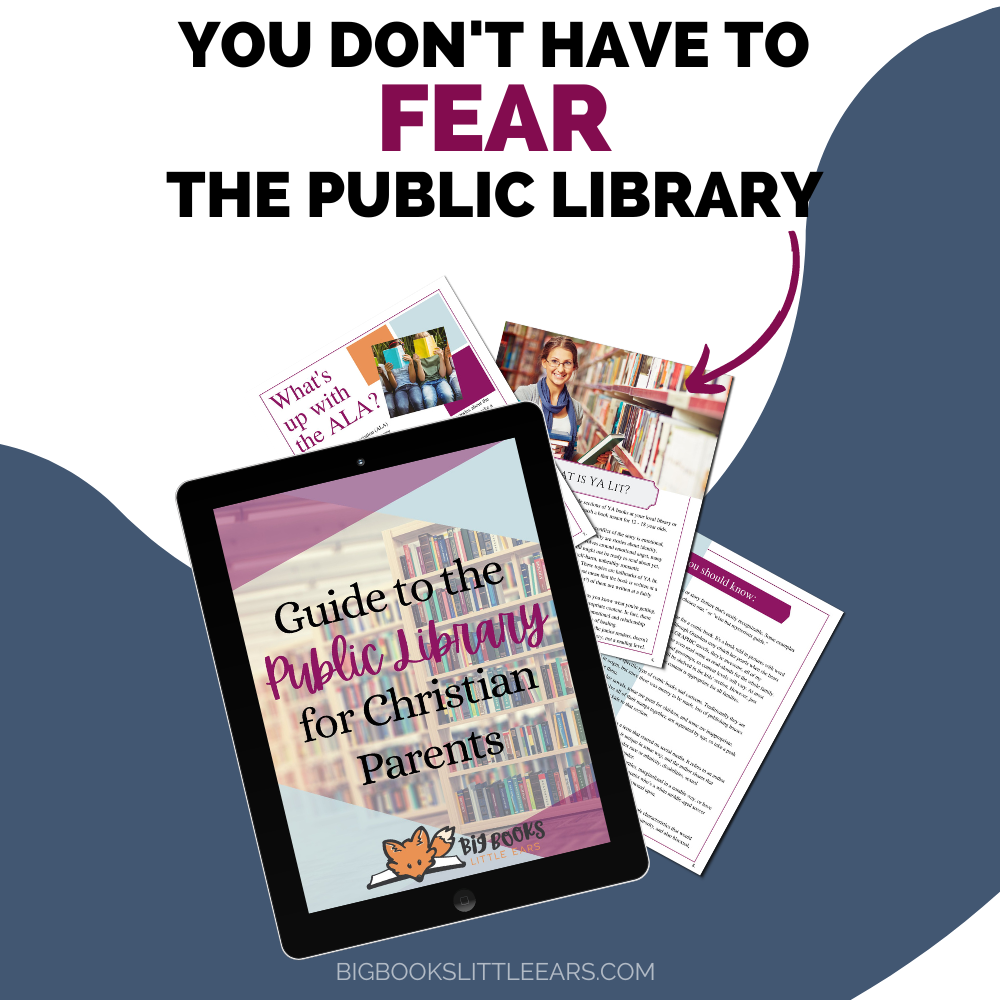 ---
Guide to the Public Library for Christian Parents will help you:
Know important terms, so you know what it means when a librarian recommends a "YA graphic novel with intersectionally diverse characters."
Have a strategy for quickly previewing chapter books your kids find at the library. (spoiler alert: even VeggieTales is not to be fully trusted these days…but there are still a ton of great options)
Be encouraged that you aren't alone in feeling overwhelmed by the tidal wave of resources at the public library.
Get your FREE copy of Guide to the Public Library for Christian Parents today and start exploring the vast resources available to you at the public library (while keeping your family's individual values intact). Trust us, it's better than wandering around aimlessly and accidentally stumbling upon the romance section…but if you do, after reading the guide you'll know the difference between a "closed door" and "open door" romance!
You're the one who is best suited to decide what books should come into your home, and the Guide to the Public Library for Christian Parents e-book can help!