Who is your favorite author?
Non-fiction author, C.S. Lewis.
Fiction author, Agatha Christie.
Kids' book author, Howard R. Garis.
Cookbook author, Ree Drummond.
Have you reviewed (insert any title)?
Yes! Wait, no. Maybe?
Check out the alphabetical list of book reviews I've done. If it's not on there, send it my way! I'm always looking for suggestions of things to read.
Would you review my book?
Let's talk about it. Email me and we can chat. (Also, oh my goodness, congrats on writing a book!!)
What's your family like?
My husband is a giant, strong, mid-western teddy bear. I have an elementary aged son, a preschool aged daughter, and a baby daughter. We live in the woods, and my life looks absolutely nothing like what I had planned, but it's wonderful.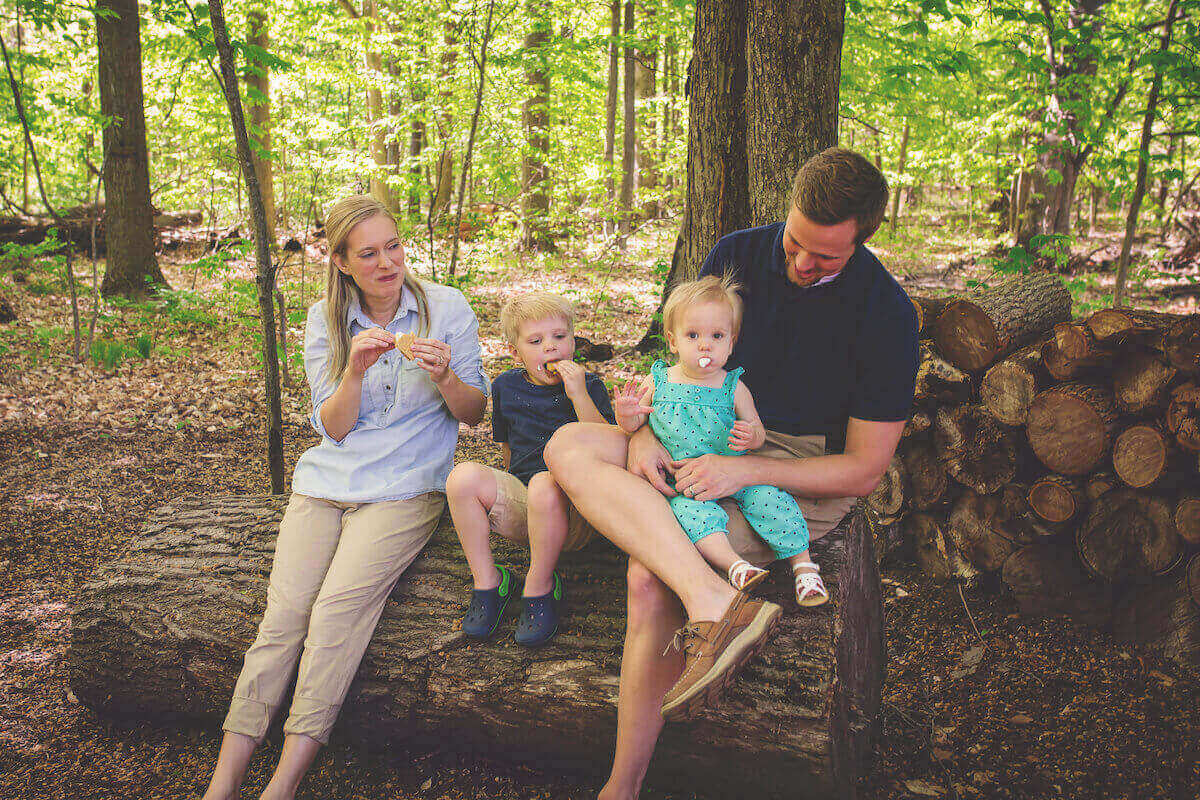 The real love of my life is our little dog. She's a mutt. She sort of looks like a shrunken version of a beagle. She's 13, we rescued her when she was 6, and I love her WAY more than she loves me.
Does your family approve of you writing a blog about them?
They don't actually know…. In fact, no one in my offline life knows. Because once I tell people, I'll have to listen to their opinions, and that's not really my style.
A lot of the books you review for adults are faith based. Are you a Christian?
Thanks so much for asking! Yes, I am. Most of the books I read are not faith-based, but some of them are.
Some of the books you review for adults have a lot of swearing or adult content. Are you sure you're a Christian?
Thanks so much for asking! Yes, I'm sure. Swearing doesn't bother me personally, but I always put a little disclaimer in the review so that if it bothers you, it won't surprise you as you read. Of course, this would only be in the books for grown-ups. I'd never read a book with swearing to my little people.
Your writing style is pretty sarcastic. And you talk about reality TV a lot. And you follow Jen Hatmaker on Instagram. Are you really sure you're a Christian?
Ahh, I love the internet. Y'all crack me up. Yes, I'm sure. Thanks for checking.
How did you start blogging?
I threw some money at a hosting site to buy my domain and BAM! I had a blog.
Seriously, though, I just love to write. While talking to other moms, I found out that they could use some of the tips I had learned about getting the most out of reading times with my kids. From there, it was just a matter of getting my thoughts up on the screen and creating the blog. It's not quite that easy, but that's the short version of the story.
If you are thinking about creating a blog, I say GO FOR IT!! There's plenty of internet space for all of us.