Are you struggling to find time in your busy schedule to talk to your kids about your shared Christian faith? Do you wish there was an easy and enjoyable way to teach them about God's love?
Our e-book, Guide for What to Say When: Using Books to Talk to Your Kids About God, is here to help.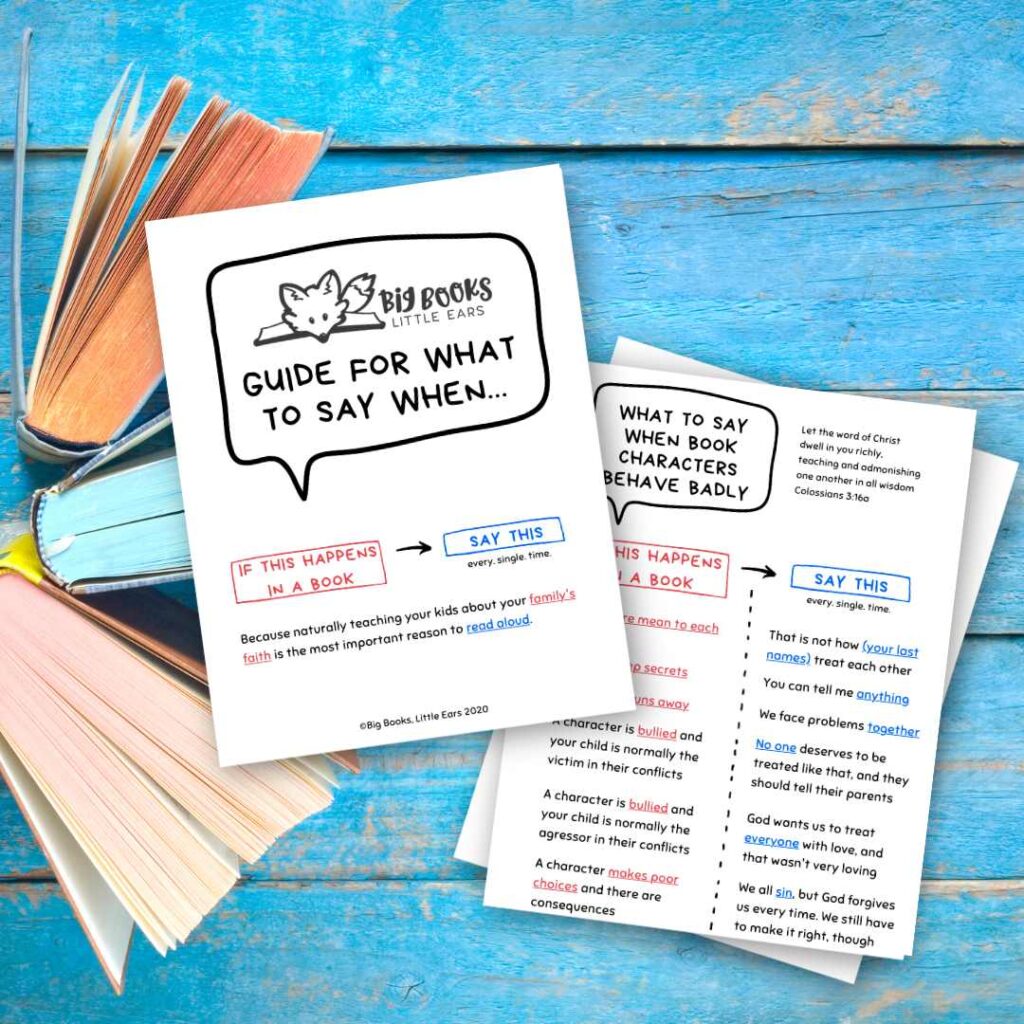 Filled with a carefully curated selection of the most commonly encountered literary tropes in children's books on the market, this e-book will give you all the tools you need to seamlessly incorporate faith-based conversations into your daily routine. And the best part? Because books are so engaging and delightful, your kids will love learning about their faith through the power of story.
You're already reading aloud to your kids, why not use that time as discipleship? It's not difficult, and doesn't require finding discussion guides for each book. (Who has time for long discussion guides that your kids aren't interested in?!?)
Instead, state general principles every time specific topics come up in a book, with all the work done for you in the 12 pages of What to Say When.
---
So why wait? Download What to Say When today and give your kids the gift of a strong, meaningful connection to their faith. It's easier than you think to be intentional with your family!
Books are the perfect way to teach your children important truths because they are easily understood. BUT BOOKS AREN'T ENOUGH!
Your kids need your guidance to understand how it all fits together. That's why this e-book includes 1 sentence scripts of what to say when you come across common themes in books. It's not just for families who read aloud: the scripts are useful for discussing movies, or books your kids read at school, or situations you all experience in real life.
You're the one who is best suited for teaching your kids about your family's faith, and the What to Say When e-book can help!