If your children are breathing, you're probably wrestling with screen time limits. Let's face it, if YOU'RE breathing, you're probably wrestling with screen time limits and how to beat your iPhone addiction.
If you are like me, you have a lot of questions about technology in your home. When is it ok to hand your kids an iPhone to keep them entertained? Where can I find out if I have screen addiction? And the question that keeps us all up at night: How much screen time is ok?
Related: How to Have a Successful Screen-Free Week!
If you have screen time or phone addiction questions, these books have the answers. Most are meant for everyone, but a few focus especially on the effects of screens on your kids.
10 Helpful Books for Beating Your iPhone Addiction
Books About the Problems of Screen Time
These books dive into how screens affect our lives and our brains. Fair warning: it's not pretty.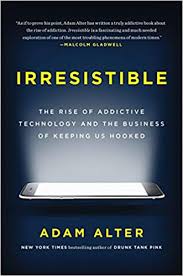 Irresistible by Adam Alter
At 368 pages of pure FACT, Irresistible will give you ALL THE INFO about screen addiction. Sometimes, when you're in the middle of a chapter about opiates in Vietnam, it feels like maybe a little TOO MUCH info. However, if you're interested in the science of why you and your kids cannot look away from screens, you will find this technology book fascinating. I'm glad I read it, but it is definitely the most academic book on this list.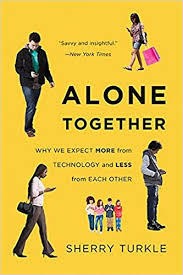 Alone Together by Sherry Turkle
You want to know how technology is affecting your family? Turkle is THE expert on the subject. Alone Together is another fascinating look into cell phone addiction and technology in general. There is no action plan for limiting screen time suggested in this book (scroll down for those books), and there is a lengthy section about robots that didn't relate much to my life, but if you are looking for motivation to go screen free at least some of the time, this is the book for you!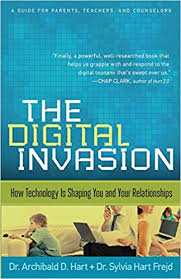 The Digital Invasion by Archibald D. Hart and Sylvia Hart Frejd
Fair warning – although The Digital Invasion came out fairly recently in 2013, I thought it was a little dated. However, it's worth reading for the Christian perspective along with the science. If you are interested in a faith based approach to iPhone addiction and how your children use screen time, this should definitely be in your to-read pile!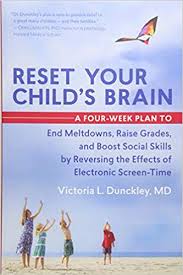 Reset Your Child's Brain by Victoria L. Dunckley
I learned so much from Reset Your Child's Brain about the different types of screens and how they affect kids! For example, did you know that mindless TV watching is significantly less addictive and damaging than playing games with rewards on an iPad? Even when you compare junky TV with educational games! Who knew?!? It's practical and interesting. I highly recommend this to every parent who is facing screen battles!
The Problem is You
Americans spend an average of 4 hours a day on their smart phones. Don't think that sounds too bad? That's 56 DAYS a year. More than a month of life with your family, totally missed every year.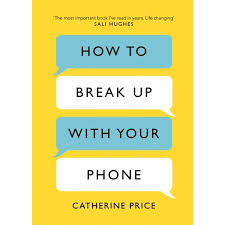 How to Break Up With Your Phone by Catherine Price
How to Break Up With Your Phone is the smallest book on this list. However, if you implement the plan in it, it can be the most impactful. There are some facts about screen usage at the beginning of the book, but the majority of this book is a step-by-step guide to stop compulsively checking your phone. I did it, and while I am harder to get ahold of these days, I'm much happier.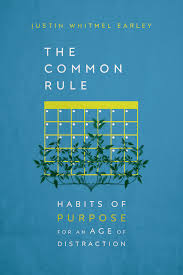 The Common Rule by Justin Whitmel Earley
The Common Rule is a faith-based guide to building daily habits that will draw you closer to God and your family. These simple habits will help you kick your screen habit IMMEDIATELY. Now, be aware that Earley can be a tad unrealistic. Some of his ideas for unplugging would leave my husband, who travels for work, wondering where I was and how to get a hold of me. Overall, however, I loved this book and have implemented several of the habits.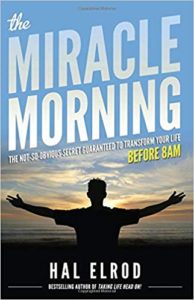 The Miracle Morning by Hal Elrod
The Miracle Morning is not specifically about cutting down on screen time. However, if you implement the habits that this slim volume suggests, you won't have nearly as much time to get on a screen! Not only that, but I've found that as long as I start the day off well, I'm much more likely to keep that same energy going, and less likely to hide from my children in the bathroom while scrolling on Instagram. And this is from someone who HATES mornings!
You Can Find Balance in Your Family
After you fix your own tech habit and iPhone addiction, you can set new rhythms for screen time for kids in your family. It will take some work, but you can make healthy screen habits for your family!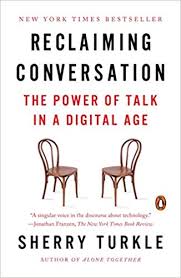 Reclaiming Conversation by Sherry Turkle
Like all of Turkle's books, Reclaiming Conversation is full of scientific facts and data about screen time and how it's changed us. This book is CONVICTING, especially if you are like me and rely on texting for 99.999% of your conversations. After reading this, I've made some changes, and you will too.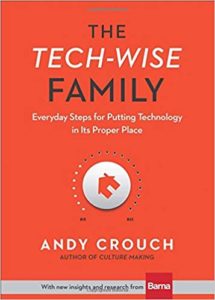 The Tech-Wise Family by Andy Crouch
This book is great because it dives into what do you want your family to look like? It's faith based 10 guidelines give you a comprehensive guide to using technology as a family. Occasionally I found Crouch's suggestions to be a little extreme, but overall this is a must read. I especially recommend it if you are entering the years when your kids will start utilizing social media!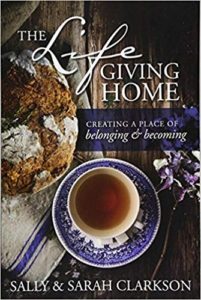 The Lifegiving Home by Sally Clarkson and Sarah Clarkson
A theme in The Lifegiving Home is that family togetherness is essential. Clarkson talks about how to bring your family to Jesus by surrounding them with a loving home. That home keeps technology in its proper place. When I started implementing the many wonderful suggestions for building a family in this book, I didn't have time to be addicted to my iPhone!