Please don't shoot the messenger. I'm going to try to provide a picky review of the Magic Tree House series. It feels impossible to provide an accurate Magic Tree House critique because the books are almost universally loved, but I'm going to try.
Do y'all have a thing that everyone seems to love, and you're the only one who just doesn't get it? For example, maybe you don't like Nutella. That's insane, because Nutella is amazing, but you Nutella-haters will definitely understand what I'm talking about.
People just go on and on about how good Nutella is, and when you ask for a recommendation about what to spread on toast, they keep saying, "Oh, Nutella is the greatest!"
And all you can do is smile and nod while in your head you think, "What are they thinking?!? I've tried it, it's not that great."
Well, that's me and the Magic Tree House series by Mary Pope Osborne. Everyone loves these books…except me.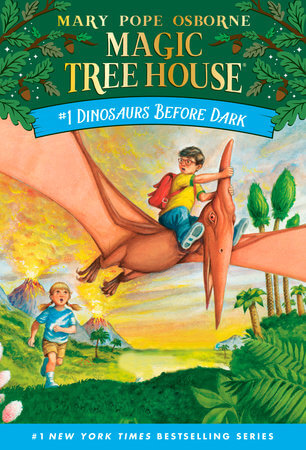 I know, what am I thinking offering a Magic Tree House review to the internet? Magic Tree House books have been around for generations. Their popularity has never wavered over the years. Countless kids have discovered a love of reading because of these books. This series is an American institution, for crying out loud.
I know all of this. And I'm so thankful that it is a clean series that has introduced so many children to reading. That is a beautiful gift that Osborne has given to so many children! But I still wouldn't personally recommend Magic Tree House books to read aloud to your family, and I'll tell you why.
The Good in Magic Tree House
There are some really great things about the Magic Tree House series. The books are the perfect length to break up over several days. However, the chapters are short enough to read several in one sitting. The story lines are told from a single point of view. The plot is linear and clear. There are only a few characters in each book. These are all things I look for when choosing a book to read aloud to young kids.
The main characters are a brother and sister named Jack and Annie who are in elementary school. One of the things I like about the books is that they are so nice to each other. It can be tough to find books that model a consistently positive sibling relationship.
The characters in the stories are brave. They know the power of books and knowledge. The kids are good problem solvers. They frequently defend the weak. Jack and Annie have a lot of characteristics I would like my kids to have, too.
The Bad in Magic Tree House
Before you go and immediately buy the whole series on Amazon for the low, low price of $100.38, let me just tell you that I have some problems with the series.
First, I do not love reading these books out loud because of the reading level. It is great for a beginning reader to read to themselves, but as a read aloud it is not my preference.
The sentence structure is extremely simplistic. The vocabulary is basic. And it just bugs me how much the author says "Jack and Annie" – when I read the books out loud to my kids I'm dying for a pronoun or two.
Second, I dislike that in every book Jack and Annie sneak out of their house and do not tell their parents where they are going. In many of the books the kids leave the house in the middle of the night while their parents are sleeping. The author makes a point of hammering home that these elementary aged children are actively choosing to keep secrets from their parents.
I don't mind books where children make poor choices, as long as there are consequences of those choices or the characters have a guilty conscious. Jack and Annie have none of that. They are two elementary aged kids who sneak away from their parents all of the time and have awesome adventures. AND NO CONSEQUENCES OF SNEAKING OUT AND LYING. I'm going to be honest, my kids are crazy, so I don't need to have sneaking out of the house normalized for them.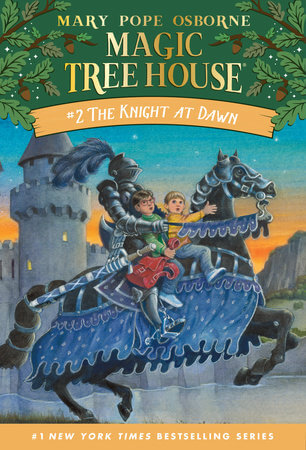 Finally, the books are historical…sort of. The kids go to the pyramids and learn about ancient Egypt, but they also help a ghost cross to the afterlife. They go to the first Olympics, but Pegasus is there. There is always an additional supernatural element added to an otherwise historical setting.
It can be difficult to explain while reading that parts of the story actually happened and parts of it are fantasy. My son has quite a bit of trouble distinguishing whether these books are fact or fiction. He understands that The Wind in the Willows is make-believe, and Little House in the Big Woods really happened a long time ago. But the Magic Tree House books are a hybrid of the two and he just can't quite keep straight what happened and what is made up. It would be easier if it were straight historical fiction, but it's not. It's a supernatual-ified historical fiction. That's not my favorite for little listeners who are trying to figure out the world.
To read or not to read Magic Tree House?
So, to read or not to read? They are not my favorite to read aloud, but there is nothing in them that would cause me to blacklist them. We have read aloud a few of them that the kids have picked up at the library, and I pepper in my own commentary about how it is never appropriate to leave the house without telling me, and point out what are true historical facts and what is myth.
However, I do not seek them out as read alouds for our little family, and I do think there are a lot better options out there. We have not read one aloud in a long time, and I don't recommend them to my readers when they ask for good books. (Here are similar books that I recommend instead.)
Ultimately, these books have been beloved for generations for a reason: they are simple, exciting stories with relatable protagonists. If you choose to introduce your children to them, they'll probably love them. But if you choose to steer clear, I'll understand why.