2023 was a great year for children's books! However, in the millions (yes, literally, 4 million new books came out in 2023, if you include self-published titles) of new books hitting shelves, it can be hard to decide what's worth filling your book basket. These are the absolute BEST faith market Christian children's books that came out in 2023, in my opinion.
(This is a work in progress until the end of the year, but I wanted to get it out now as you're Christmas shopping.)
The criteria I used for whether or not a book would win a Golden Paw Print was, "Is this book not heretical? Was it published in 2023? Is it my favorite?"
That narrowed it down pretty quickly. I give extensive notes after each winner, so you should hopefully find some things that are right for your family's book basket.
If you are looking for more award winning books, I have reviewed every winner and finalist in the kids' categories of both Christianity Today Book Awards and The Gospel Coalition Book Awards in 2022. Also, every year I review other big winners as they're announced – Newbery Honor, Caldecott Medal, etc. – for my email list. So, if you aren't on my email list, join other intentional readers getting children's book reviews right to their inbox.
This post contains referral links for these products. As an Amazon Associate I earn from qualifying purchases. It does not cost you extra to purchase through my links.
The Best General Market Read Aloud Book of 2023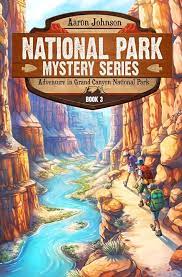 Ok, so, I actually DON'T recommend that you read this book aloud to your kids…until you read the first 2 in the series. I think that, although there's a little "recap" at the beginning of this book, you really do need to read them in order to understand the story fully.
The series follows a 13 year old boy and his friends and family as he goes on a scavenger hunt through National Parks, with a few hiccups along the way.
Heads up that the kids do occasionally make poor choices, but there are always consequences! The parents aren't idiots, they're pretty on top of things. Good family relationships, reasonable consequences for poor decisions, and a neat tie in with American history in the National Parks – what's not to love?
It's written around a 4th or 5th grade reading level, but because it's squeaky clean, it's one that I recommend to parents if they have a precocious younger reader who's reading above their grade level. It is also illustrated, which can be rare at books written at that higher comprehension level.
I think, though, that it's even nicer as a read-aloud for the family to enjoy together. It could have some really great tie-ins for family vacations, or for dreaming about potential future family vacations. Highly recommend!
The Best General Market Picture Book of 2023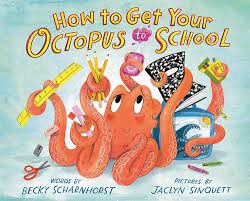 One of my unpopular book opinions is that I don't like The Kissing Hand. I know. I'm sorry. We just like a little humor in our picture books. So, we LOVED How to Get Your Octopus to School by Becky Scharnhorst.
Highly recommend!!!! It's by far my favorite "back to school" book. It's all about the trials and tribulations of trying to get a new kindergartner into their class…if the new student is an octopus.
The illustrations are DARLING, and bring the story to life. Who knew that I needed to see an 8-armed space suit on a childlike octopus. The text is hysterical, but not overwrought. I love it.
(It's a boy octopus and in one picture he is dressed up as a princess, because he's in Kindergarten and gets to play dress-up. And he's a mollusk. Let it never be said I didn't tell you everything you would want to know before checking out a book.)
The Best Bible Storybook of 2023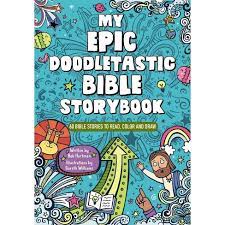 (Full disclosure, this came out in the UK last year, with a slightly different cover. But I don't live in the UK, and it was published in the US this year by Zonderkidz, so I'm counting it as coming out this year.)
Last year I said I chose the winner of Best Bible Storybook because it was great for our gaggle of children with a wide age range. This year I chose the Best Bible Storybook because it was great for only one of those children. It's perfect.
The best Bible storybook that came out in 2023 is My Epic, Doodletastic Bible Storybook by Bob Hartman, illustrated by Gareth Williams. Hands down, no contest. (I said what I said. I did see that other famous one, it was also nice, but not the best.)
It's a theologically sound, gospel-focused Bible storybook FILLED with little cartoon style illustrations on every page of characters, or important words, or just funny little creatures from the story. However, it's all line drawings, with the goal being that the reader will color in the illustrations as they read through the stories. I love that for my budding artist. It extends the time thinking about the story, and also allows families to make the characters whatever skin and hair color they want to.
Of course, these super fun illustrations would be all for naught if the text is blahh, but I'm happy to report that aside from the amazing design element, there's also no heresy!! Woohoo!! There are a TON of stories in the book, even the sad ones. However, all of the sexual content has been downgraded to phrases like, "tried to kiss him," or "loved her how only a husband and wife should love each other," things like that. Heads up that the violence and gore of the Bible is still included in the text, but there are no illustrations of it. (Can you imagine glancing over and your child was doodling Cicera and the tent peg?!?) There is one illustration of Jesus on the cross, but it is very sterilized.
Because of the violence being included, the vocab level, and the sheer number of stories, I recommend it for ages 7 years old and up. However, I think you could have success with younger kids with some guidance. Also, because of the frequent call backs between stories and the connection with the gospel story throughout, you could definitely use this with tweens or teens, or even adults who are new to the faith and could use an engaging crash course in the Bible.
Absolutely fabulous, I highly recommend it.
The Best Faith Market Holiday Picture Book of 2023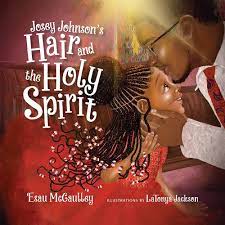 My favorite holiday book this year was about a holiday that I don't actually celebrate – Pentecost Sunday. I loved Josey Johnson's Hair and the Holy Spirit by Esau McCaulley. It's really lovely, and about a girl going with her father to get her hair braided for Pentecost Sunday.
I liked the theology of the story a lot, and there's a nice theme of God loving all of his wonderfully-created people. Josey also has several siblings and it's a nice family dynamic – you know I love seeing big families in books! Especially when they're kind to each other.
The illustrations are beautiful, there's a bit of a red motif throughout, and the people look like people.
I always get a little nervous recommending books that cover things very outside of my personal life experiences. However, I did recommend it to a friend who it is part of her life experience, and she also loved it.
Our church doesn't really celebrate Pentecost Sunday like Josey's church does, but the story is appropriate for all denominations. Cute text, sweet story, and it's pretty accessible for all ages, with the sweet spot around kindergarten. Highly recommend!
Related: Here's EVERY new 2023 Christmas picture book release that I reviewed this year.
Legacy Christian Chapter Book Golden Paw Print Winner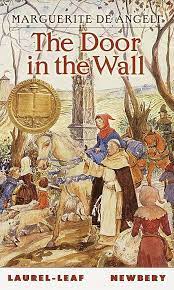 This award is for faith market books that haven't been published or reprinted in a long time.
I read this year's winner in a single day, because I couldn't put it down. It's just written in the most beautiful way, so lyrical, and classical without being hard to understand. It is definitely slower to start than most things being published right now, but hang in there, the action picks up.
It is set during the plague in Europe, and a young boy is (accidentally) abandoned. A kind monk takes him to the monastery and cares for him. There are lots of good opportunities for discussing disappointment, healing, our attitudes, and a monastic life. It's squeaky clean, although maybe a few words that we don't use any more, like what they called a bundle of branches, or what they called a donkey. You might have to look up pictures of some of the instruments or tools they talk about, since it was the Middle Ages.
Heads up that the main character is disabled and can't walk, and throughout the story is hopeful that he'll get better, but he doesn't. He gets a little better, but not good enough to be a knight or squire like he thought he would be. I know I spoiled it, but if I had a kid with a disability listening to this story, I'd want to know that.
A classic for middle grades, it won the Newbery Medal in 1950, and I think it should be on your shelf 73 years later.
Related: Protestant-approved picture books about monks and the monastic life. (Yep. No saints, either, just monks.)
The Best Faith Market Youth Audio Book of 2023
To be decided (TBD), but I THINK it's going to be The Inkwell Chronicles: Race to Krakatoa by J. D. Peabody, narrated by Fanella Fudge. But, like, don't tell anyone yet. Because I didn't make it through that many this year, so I have a few more I want to check out. And not everyone agrees that The Inkwell Chronicles is faith market. So, really, TBD.
The Best Faith Market Read Aloud Book of 2023
TBD, but I'm almost positive it will be Summertime With Geraldine Woolkins by Karin Kaufman. It would take a very late contender to pull ahead.
The Best Faith Market Picture Book of 2023
TBD
The Best Christian Book Illustrations of 2023
TBD
Related: Make sure to check out the best books published last year, in 2022.