New year, new books to add to your book basket! Publishers have been busy getting amazing picture books ready for us this year. These new board books of 2021 are the ones that should be in your book basket. They have the perfect mix of delightful pictures and engaging text for toddlers and babies. A few of them I also recommend for older ages, so scroll down to check out these standout new board books of 2021!
If you click on the book title it will take you to the Amazon page to purchase the book. As an Amazon Associate I earn from qualifying purchases.
Some of these board books will be published later in 2021, but preorder them now so you get your copy ASAP!
The 15 Best NEW Board Books of 2021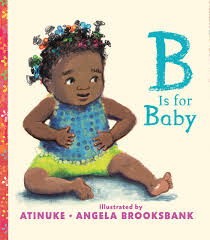 This darling story is set in West Africa. It introduces lots of "B" words. There is not much text per page, and the reader might have to explain to toddlers what is happening in the pages when the baby girl stows away with her big brother. It could be easy to miss for little listeners of this sweet new board book.
This new board book version is the exact same of the earlier published picture book. However, I think that because of the simplicity of the text, and the fact that the book is clearly meant for babies and toddlers, this new board book version is the best option to get this story in your book basket. If you already have the previously published picture book, I'd still upgrade to the board book version and donate the old one. Board book will be available March 9, 2021, but you can preorder it now.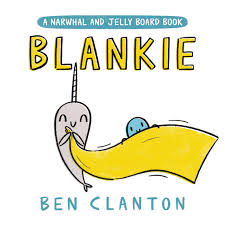 Narwhal and Jelly are friends who have sweet adventures together. They are featured in a series of graphic novel-esque chapter books that I HIGHLY recommend in this article as read aloud books for all ages. (Alternatively, the series is excellent for reluctant readers because they look and feel like chapter books, but have less words per page, and lots of illustrations.)
Now even younger listeners can enjoy Narwhal's antics and Jelly's wisdom. This year Clanton has published not one, but two board books featuring his charming character creations. I highly recommend these board books for baby through preschool.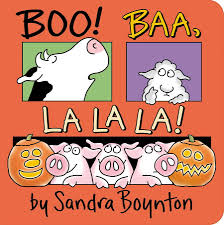 Looking for a not-candy treat for Halloween this year? Check out this darling Halloween themed board book for toddlers. Sandra Boynton always brings the charm to her books, this new board book for 2021 is no exception.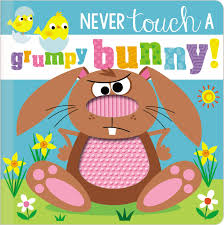 This series of touch and feel board books have silicone pieces with different textures for little hands to feel. They have a few words on each page, but the real star of the show is the bumpy-bumps! Because of that, definitely for the younger set – baby through 3 years old.
Heads up that I've found if you leave them out in the sun or in the hot car too often the silicone does tend to harden a bit over time. However, they're such hits that I do always end up replacing them. That says a lot about a board book!
Never Touch a Grumpy Bunny! is clearly Easter and spring themed, which is fun if you need a new board book for a toddler's Easter basket.
Related: The best secular Easter board books with NO religious themes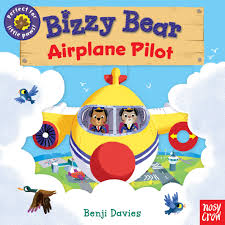 The Bizzy Bear books are what get my toddler through school pick up line for the big kids every day. These books are THE BEST because the movable parts are easy for little fingers – my toddler started enjoying the books independently in the car starting at about 16 months. There are no flaps that can be torn, just sturdy movable pieces to slide. The series has been around for a few years, and these new titles are great additions to your diaper bag.
Heads up that the stories are short. There are not many words per page, and not a ton of pages in the book. Because of that, it won't hold the attention of older kids. I recommend for ages 3 and younger.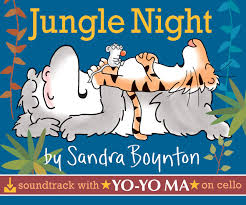 This is a brand new board book for toddlers with a soundtrack by Yo-Yo Ma. Yes. Pretty sure that's the only time in my life I'll write that sentence… It's a cute rhyming story about going to sleep in the jungle, and there's a free downloadable soundtrack to go with the story.
Boynton board books are the best because of their sweet rhymes, and how much little kids love them. I can't count how many times we have read Hippos Go Berserk in our home, and this new in 2021 board book is sure to be read on repeat.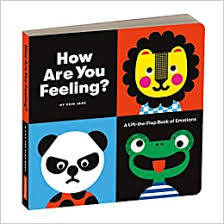 How Are You Feeling? is a nice way to talk with your preschooler about emotions. One of the best features of the book is that it does include some negative emotions. Nothing wrong with talking about the fact that we all get angry sometimes!
The publisher recommends this brand new board book, coming out in February 2021, for ages baby to 5 years old, but I wouldn't hand this to my baby. (Of course, my baby does tend to rip the flaps off of lift-the-flap books.) It is a lift the flap book, but I think that it does tend slightly older than some other board books from Mudpuppy. (For example, their Opposites with Frank Lloyd Wright board book definitely is more for the babies.) The last page is a mirror, which is a nice touch.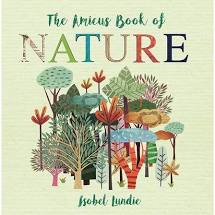 Although these new board books are clearly marketed for younger toddlers and preschoolers, the collage illustrations are so beautiful that older kids will enjoy them, too. The lyrical text is nice, but, really, it is the layered, intricate illustrations that put these books on this list. So lovely! Because of how interesting the collage style pictures are, I do think you can push the age that enjoys these books a little older than most board books.
These two new board books come out in March 2021, so if you're looking for something for before then, I highly recommend another title in the series that came out last year, The Amicus Book of Animal Homes.
(By the way, "Amicus" is the name of the publisher. I was trying to figure out if that word has any significance in the title, and it's the publishing company.)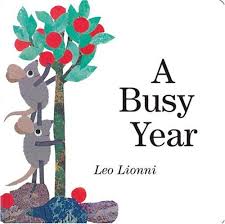 Two little mice learn about the seasons from a sweet tree named, of course, Woody in this sweet story. This is the classic story by Lionni originally published in the '90s – now in board book form! The story holds up, and the collage style pictures are perfection. HIGHLY recommend as a classic that every book basket needs. Although it's a board book, older kids will also enjoy this sweet story.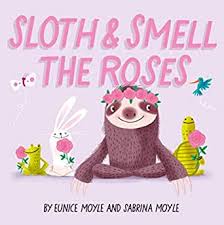 Did I originally check out this brand new board book because it has a SLOTH on the cover? Yes. Yes, I did. Am I happy I did? Yes. Yes, I am.
This brightly illustrated new board book from January 2021 is all about how to be mindful. It is meant for kids, but there are lots of puns which grown up readers will laugh at. The fun rhyming text gives lots of general ways to be mindful and introspective about our feelings. However, your kids will need some direction about actual practical steps about how to put gratitude or mindfulness into practice.
Heads up that the messaging is that we are self-sufficient, and my little Evangelical heart does mention to my kids that Jesus can help us with these things, but has made our bodies that slow breathing, etc. can help us calm down.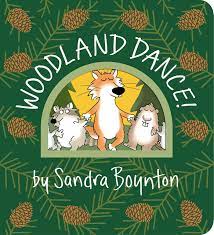 My kids have all LOVED Barnyard Dance, a classic Boynton board book. This new version of the peppy animal dance features woodland creatures. It's sure to be an instant classic. (I mean, isn't every Boynton book an instant classic, though?) This one doesn't come out until September 2021, so scroll up or check out the list of the best board books for toddlers from 2020 if you need something to read before then.
Even though I normally publish faith based reviews, these new board books for toddlers are all secular books. If you are interested in faith based titles, I did curate a list of the best Christian board books from 2021, and this ever-growing list of great Christian board books about theology and scripture.