Have you checked out the board book section of your local Christian bookstore recently? 2021 has been a great year for new Christian board books for toddlers and preschoolers! These are the absolute best new Christian board books of 2021.
If you click on the book title it will take you to the Amazon page to purchase the book. As an Amazon Associate I earn from qualifying purchases. It does not cost you extra to purchase through my links.
A few of these books have not even come out yet, but preorder them now so you get your copy ASAP!
The Top 10 Best NEW Christian Board Books From 2021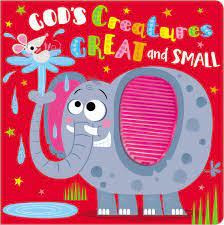 My third child demolished every lift-the-flap book in our house, so I was ecstatic when I found God's Creatures Great and Small. Instead of being a gentle touch and feel book, it has indestructible silicone pads to feel. Even better, the text in the book is from the hymn, "All Things Bright and Beautiful." I mean, come on. I love it so much. It's why I'm listing it first here.
This new in 2021 touch-and-feel board book is for the youngest listeners, baby through age 2. If you need a baby shower gift this year, THIS IS IT!!!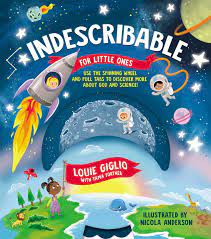 This cute STEM themed board book has a wheel to turn, and tabs to pull. Not only will toddlers learn some simple science facts, they will learn about God. The main message of the book is that God made everything, and it's amazing.
Heads up that this Christian STEM board book is extremely simple and short – I recommend from UP TO age 3. Any older than that will probably not be interested. Also, keep in mind that, like in all of the Indescribable books, Giglio takes a strong young earth creationist stance. If that fits with what your family believes, this is a great option! If you aren't a "literal 7 days" family, this series in general is probably not a great fit for you, and I'd choose something else from this list.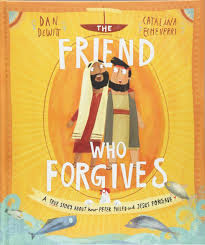 Ever thought to yourself, "hmm, wish I had a board book to teach my kids the story of Peter's betrayal of Jesus during his trial and crucifixion"?
No? Me neither. Guess what, it's the book we didn't know we needed. Using that difficult Bible story, this new faith based board book for preschoolers explains that we all mess up and need grace. It's a gentle but truthful explanation of sin and forgiveness.
This title runs older than anything else on this list, and I recommend it for ages 4 through 8. (It has been released in hardback before, so double check that you don't already own it before you pick up the board book version.)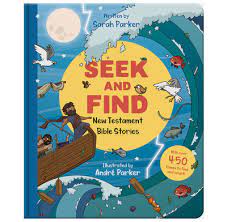 I LOVE these colorful seek and find board books because there are pictures of everything your child needs to find, instead of words. Oh, and they're filled with ethnically diverse Bible characters, that's pretty cool, too.
Heads up that this is definitely a Christian board book for toddlers only. I recommend it for ages 2 through 5. It's just very simple, and your elementary aged kids will not be impressed by how easy it is.
The New Testament version is available for preorder now, but doesn't come out until November 2021. I think it will be my go-to Christmas gift for my nephews this year.
While you wait for your preorder of Seek and Find: New Testament Bible Stories, pick up Seek and Find: Old Testament Bible Stories. It came out last year and it is GREAT! I especially like it because my preschooler enjoys it independently.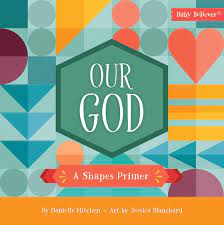 The Baby Believer series is well loved in our home, so I had to feature their newest title. In this simple faith based board book for toddlers, a Bible verse is paired with a shape to explain an attribute of God. Good for teaching your child shapes, better for teaching them about their Heavenly Father!
Heads up that the text can get fairly obscure. For example, God is like an oval because he is the bread of life…and bread is an oval. I didn't mind it, and I love this series, but it might not be right for all families.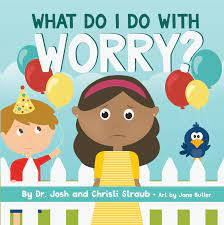 You might have heard of Josh and Christi Straub. They have a really robust ministry called Famous at Home. Now they've put their psych degrees and large social media following to good use with a nice board book about worries.
The overall message of this faith based new board book is that children can name their worries, but then give them to God. I like the themes of talking through things, but then giving them over to God. It's not just, "Don't worry!"
Heads up that the design aesthetic and illustrations of this little Christian board book for preschoolers leave something to be desired. I know minimalism is in style right now, but hmmmmmm. However, the message is good for those who have young worriers, so I still highly recommend for ages 3 through 8. (8 year olds who worry, that is.)
Related: 6 Christian Picture Books About Being Brave THAT YOU'VE NEVER HEARD OF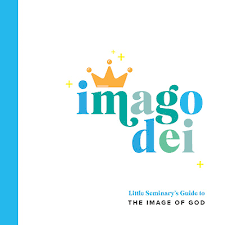 Listen, do I think that the title of this new Christian board book series, "Little Seminary's Guide," is pretentious and introducing from a young age the idea that somehow more education means more spiritual? Yes. Yes, I do.
Do I like this book enough that I will still recommend it because of it's important theological truth presented in colorful new toddler Christian board books? Yes. Yes, I will.
This short brand new Christian board book has a lot of excellent truth about what it means that your little one is made in the image of God. It's still very simple, however. If you're looking for similar, theological heavy hitters, check out these other deep faith based board books.
(There's another book in the series, The Trinity, which did not make my cut for top 10 new Christian board books of 2021, but it might be worth a look if you have an inquisitive preschooler. Honestly, most attempts to explain the complex nature of the trinity to young children results in some sort of heresy coming through, even though unintentional. Looking at you, hard boiled egg analogy. So, Imago Dei is in our book basket, and The Trinity is not.)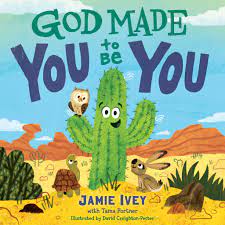 I'm just now realizing that three of the 10 books on this list are board books about self-image and being made in God's image. I feel like there's some sort of message about our society in there somewhere.
This is another good book about being ok with how God made you. It's probably the silliest book on the list, but that's a good thing. The desert theme is very cute, although it is less of a theology heavy-hitter compared to the other books before and after it on this list. I recommend for ages 2 through 6 years old.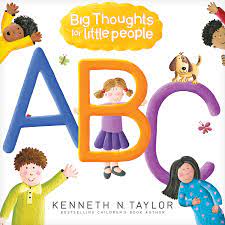 Big Thoughts for Little People ABC pairs each letter in the alphabet with a word to explain a Biblical truth. Then there is a Bible verse to go along with it. It is very Evangelical, I would characterize is as almost Baptistic, heads up if that does not align with what your family believes.
If you're familiar with the original Big Thoughts for Little People, you'll know that it has A LOT of words per page. (Some may even think too many words per page…) That problem does not persist in this new board book format. It's very simple, but true. I highly recommend the board book for ages 2 through 5.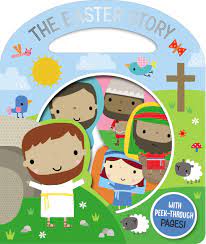 This very simple Easter storybook caught my attention simply because of it's minimalism. The peek through pages are darling, and the story is told in a simple yet true way. (Meaning it covers both Jesus'death and resurrection.) Not much is said about why Easter is important, so this is more simple than most of the theologically heavy Easter books that I read to the big kids in our home. This would be a great one for baby's first Easter. I recommend for ages birth through 3 years old.
Bonus new faith based board book from 2020 that wasn't on my radar until this year: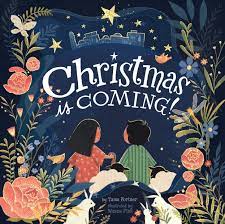 Yes, technically this came out at the very end of 2020. But I didn't know about it when I curated the list of the best new Christian board books to come out in 2020.
This is a beautiful board book for toddlers about the true meaning of Christmas. It is a simple story, nothing too theologically heavy. The pictures are lovely. I highly recommend it for ages 2 through 6 years. I like it so much I added it to this curated list of the absolute best Christmas picture books about Jesus.