Faith based picture books are a great way to help your kids be brave. Whether you have a preschooler struggling with separation anxiety, a toddler who is afraid of the dark, or an elementary age child who worries about change, these Christian books will help you teach them that Jesus can help them face their fears.
This post contains referral links for these products. As an Amazon Associate I earn from qualifying purchases. It does not cost you extra to purchase through my links.
5 Christian Picture Books About Being Brave You've Probably Never Heard Of
These great picture books about courage might not be on your radar. In the descriptions I say what age range it is best for, and in what instances. (For example, Quinn's Promise Rock is GREAT for separation anxiety.)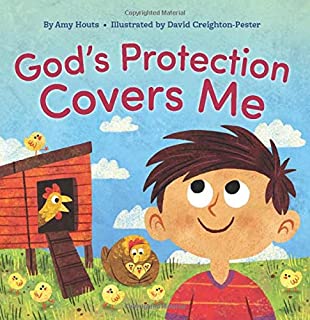 God's Protection Covers Me is perfect for 3 to 5 year olds. Set on a farm, this religious book about courage has rhyming text that explains that God is, well, covering us with his protection! In the story a little boy sees all types of animals staying safe, and it reminds him how God protects us.
The text is very simplistic, and best suited for dealing with any sort of general fear or anxiety. Thinking of my own preschoolers, this is a great faith based picture book for kids who are afraid of the dark.
Also, there's a free activity packet to go with it, with a cute matching game and some worksheets. It would be a great option if you're looking for a preschool lesson for church!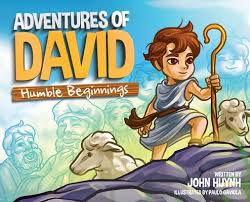 Adventures of David: Humble Beginnings is perfect for kids who struggle to be brave about what other people think. The theme throughout the book is that David was alone, sometimes physically, and sometimes just emotionally, but God was always with him.
Heads up that there are some extra-Biblical story elements. For example, kids make fun of David for smelling like sheep. I recommend it for ages 4 through 9, especially for those who struggle with giving in to peer pressure or who care a lot about what people think of them. There are also nice discussion questions to go with the story.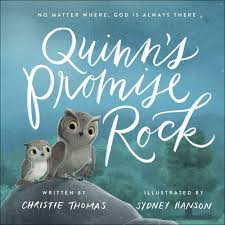 Quinn's Promise Rock is THE Christian picture book for kids with separation anxiety. It tells the story of a little owl who worries about being alone. The illustrations are darling, and the story is sweet. Plus, it lends itself to some really great conversations about how you handle being afraid in your own family.
The publisher recommends this book for ages 3 to 7. Heads up that there are a lot of words per page, so I think it definitely tends towards the older end of that range.
Related: Christian picture books for foster families (Quinn's Promise Rock is on the list!)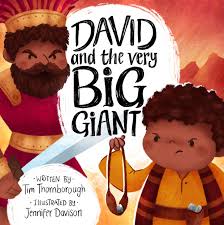 David and the Very Big Giant is meant for little people! Don't be fooled by the fact that it is paperback, and not a board book – I recommend this Christian picture book about being brave for very young children, ages 2 to 6. It is a simple story about David showing courage with God's help. It can help children with general fears, and is one of those stories you can reference when your child gets scared, saying something like, "Remember when David fought the giant? Who gave him the courage to be brave like that? Even though David was little, littler, littlest?"
Also, props to the illustrator that the characters, ancient Israelites, don't look like my Dutch children. Heads up that it is clear in the book that Goliath is DEAD. Like, really dead. Just FYI if your kids are sensitive to things like that.
When you click to go purchase this book for your little people, you'll notice that in the series is also Esther and the Very Brave Plan. That's another good faith-based option for talking about courage, I just happen to be partial to the story of David and Goliath.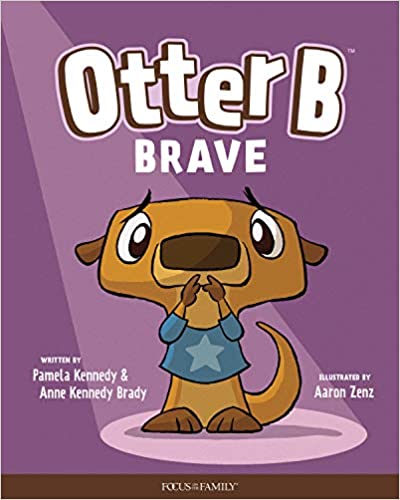 Otter B Brave by Pamela Kennedy and Anne Kennedy Brady
GAH, Otter B Brave has the cutest little otter illustrations. In this religious picture book, preschoolers learn that they can ask God to help them be brave.
The intended audience is 3 to 5 year olds. However, the problem in the book that Otter B is so scared of is sharing at show-and-tell. So, that problem is more relatable for kids who are a little bit older. I recommend the book for ages 4 to 7, and it is especially good for kids who get anxious in social situations, or who get nervous when they have to talk to others.
1 Christian Picture Book About Being Brave You've Probably Heard Of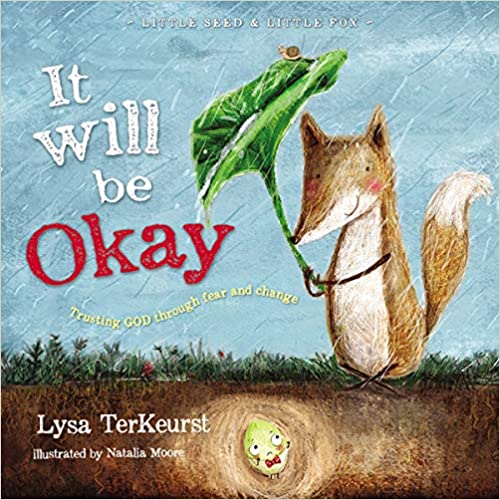 It Will Be Okay tells the story of little seed and little fox. There are big changes in their lives, and they are not ok with it! Thankfully they are protected by a good farmer who knows that these changes are for their good.
The publisher recommends this Christian book about courage in the face of changes for ages 4 to 8. Heads up that there are a lot of words per page, and you will probably have to explain the metaphor that the farmer is God. For this reason, I recommend it for kids a little older than that range – probably more like 5 – 9, and maybe older if you have a child who struggles with anxiety when things change. (And, let's be honest, I can work on that sometimes, too.)
You've probably heard of this book because it was written by Christian heavy-hitter Lysa TerKeurst. Let's just say that from the number of ads I've seen for it on social media, I expect it got a hefty marketing budget… However, I do think that it was worth the hype, especially if you have kids who struggle with trusting God when they have this particular fear.