2020 might have been pretty disappointing in a lot of ways, but there is one thing to be thankful for – board books for babies are plentiful right now! These new board books of 2020 are the ones that should be in your book basket.
Heads up for those that come to the blog for faith based reviews: this list is all secular books.
If you click on the book title it will take you to the Amazon page to purchase the book. As an Amazon Associate I earn from qualifying purchases.
Some of these books have not even come out yet, but preorder them now so you get your copy ASAP!
The 12 Best Board Books of 2020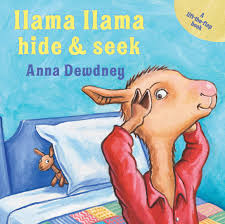 I love anything Llama Llama. Even better, kids love anything Llama Llama. It rhymes, the pictures are beautiful, and the family dynamics are charming. This board book has flaps to let little listeners look for Llama Llama's stuffy. Because this is a board book, it is simpler text than the normal Llama Llama books, like Llama Llama Red Pajama. So, this might not be quite right for your elementary-aged Llama Llama lover. However, it's perfect for babies and toddlers!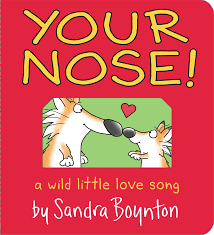 Sandra Boynton writes board books for babies and those who love them. Your Nose is no different – it's about how sweet little noses are. The illustrations are of a fox kit and it's fox parent. Everything Sandra Boynton touches is board book gold, and this is definitely going to be one of the best board books of 2020.
(Recently I was asked what my favorite Sandra Boynton board book was. It's Hippos Go Berserk. When my oldest turned one he loved that book so much that we had a Hippos Go Berserk themed birthday party.)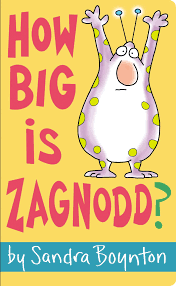 Sandra Boynton has charmed readers with every creature on earth, so now she draws inspiration from aliens. How Big is Zagnodd? asks questions about darling aliens and monsters from across the galaxy. I think this particular Boynton board book actually trends for an older age group than most of her other books. Personally I would say 2 and up for this board book, to really get the sillyness of the aliens.
Speaking of Sandra Boynton, I'd like to draw your attention to the fact that her classic Christmas book, Christmas Parade, is being rereleased this fall in board book form, and is available for preorder. I have it on this list of the Best Christmas Picture Books NOT About Jesus. Prior to this reprint it was nearly impossible to get a hold of, so I think it should be in every stocking of kids ages zero to four.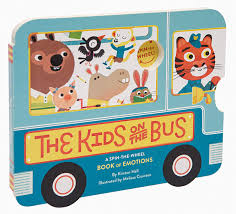 The Kids on the Bus is a fun look at emotions set to the tune of The Wheels on the Bus. Heads up that the only negative emotion is "angry." There's no "sad," or "worried," or anything like that. That's a shame, I think, but overall it's a great book, and fun for singing aloud.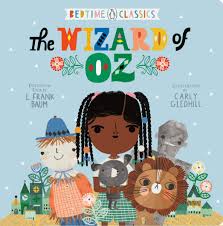 Where my lit nerds at? Penguin Bedtime Classics simplify classic stories, pair them with beautiful pictures of diverse characters, and make them accessible to even the tiniest listener. These board books are based on the original stories, not the movies. (Shout out to Dorothy having silver shoes, instead of red!) The Nutcracker and Alice's Adventures in Wonderland came out previously, and these three new titles expand the series.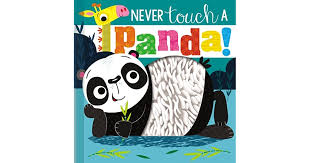 These new additions to the touch and feel board book market are darling. I was familiar with them because there are quite a few books in this series already. However, these new additions are awesome! Every animal has a sturdy plastic texture piece for little hands to feel. They're so fun!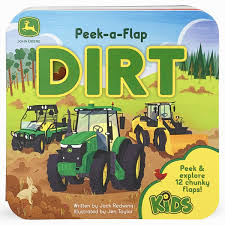 This lift the flap board book series has indestructible flaps. Well, maybe not indestructible, but they're certainly better than those flimsy lift the flaps that are normally in books! Seriously, these flaps will stand up to little fingers. We've owned one for almost a year, it still is in great shape, even with the baby looking at it independently. Dirt is the newest book in the Peek a Flap series, and it is great for those littles who love tractors! Peek a Flap Who is my personal favorite board book for toddlers from the series if you like the concept of sturdy flaps, but not the dirt.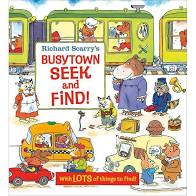 Of course, Richard Scarry is picture book royalty. This newly published board book takes some of his wonderful pictures of Busytown and makes them sturdy enough for little hands. (THIS IS A NEW EDITION OF THE OLDER Richard Scarry's Seek and Find book. It has a new title, so don't be fooled if you have the old book from your own childhood. It's the same.)
Heads up that I think this book needs a grown up to help read the words and tell the number of how many of each object the child is supposed to find. (If you're looking for a truly independent seek and find book for kids who don't read yet, I recommend the My First Look and Find series. Or, if you're looking for something faith-based, I'm obsessed with Seek and Find: Old Testament Bible Stories.)
Bonus Best Board Book of 2019: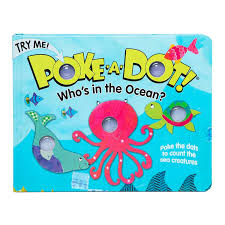 My toddler is OBSESSED with the Poke a Dot books. And therefore, I am OBSESSED with the Poke a Dot books. They're like never ending bubble wrap for your baby. I highly recommend for ages 12 months to whenever they stop being obsessed with them.
Heads up that although the bubbles never wear out, the book binding itself doesn't last forever with all that baby use. Quite frankly, the binding itself is looking pretty rough after 8 months of heavy use. However, I like it enough that when our current copy wears out, I'm buying another. Yes.
Seriously, this is one of the best board books ever. I wish they were coming out with another one in the series this year so that I could buy it and add it to the 2020 list.