I could have titled this review, The Infuriating Case of the Enola Holmes Book Series.
The publisher says the Enola Holmes series is for 8 to 12 year olds, or starting in 3rd grade. However, the reading level is significantly higher, at about 6th through 8th grade. Furthermore, the preface talks about a murdered prostitute, and there are frequent references to how stupid girls are. Read on for some content considerations before you hand the book to your child.
Full disclosure, I only read the first book in the series, so this is all from the first book. I'm working with the assumption that the rest of the series is similar.
This post contains referral links for these products. As an Amazon Associate I earn from qualifying purchases. It does not cost you extra to purchase through my links.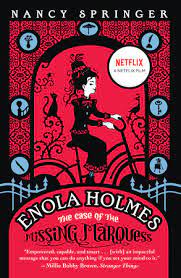 Content to be aware of in the Enola Holmes series
Before you hand the Enola Holmes series to your 8 year old, you should know about some of the content in the books.
In the prologue of the very first book there is references to a prostitute (and used the word "prostitute"). There is an explanation that prostitutes had been recently murdered and "split open." There are frequent run-ins with drunks.
People lie and cheat and steal. Enola is supposed to be brilliant but does some truly stupid and foolish things.
Mycroft and Sherlock Holmes frequently talk about how stupid women are. Not just this particular woman, ALL of them. They also say that women are hysterical, and not to be trusted.
There is lots of interesting information about the suffragist movement. I have no idea if it's true, but if it is, that's a nice perk of the book.
It's weirdly racist. Like, it talks about how Gypsies have "a touch of larceny." In a book for…children.
If you saw the Netflix movie adaptation of the series, you might have expected Enola and her mother to have a strong relationship. Not so in the book. Enola frequently talks about how it was shameful that she was born, that she was trying to earn her mother's love, and how she was basically abandoned from birth to raise herself. Her mother also leaves on her 14th birthday.
Instead I recommend this clean mystery book for tweens…
If you're looking for a clean mystery book with similar vibes as the Enola Holmes series, I recommend The Doll People by Ann M. Martin. The Doll People has an 8 year old female protagonist who solves a (sort of dark) mystery. But it's squeaky clean, explores family dynamics resolved in a healthy way, and has two more books in the series if your child likes this one. I recommend it highly for both genders, don't be thrown off by the fact that it's about dolls.
Style considerations
Even though the Enola Holmes series is labeled by the publisher as being for 8 through 12 year olds (so, third through seventh graders), the reading level is significantly higher than that. There is an advanced vocabulary, complex sentence structure, and a flowery writing style that fits the story's time period.
Because of this, the reading level is at least a sixth grade level.
It also weirdly is written in first person present, and then every few chapters sort of forgets that and adds a note about the future. Most notably the notes about the future are about how Sherlock Holmes is severely depressed and that's why he acts like he does. Weird. Could have benefited from a sharp-eyed edit.
Instead I recommend…
Check out my curated list of 100+ clean mysteries for tweens. Many of the options on this list will have the sort of Edwardian/late-Victorian-era vibes that the Enola Holmes books are known for. There are also some options that will be at a similar vocabulary and reading level (aka, 6th grade), but without the questionable content.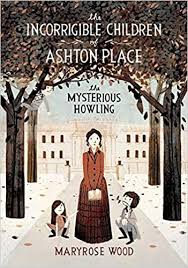 (The one that comes to mind immediately is The Incorrigible Children of Ashton Place by Maryrose Wood, but do check out the whole list. The list is marketed for "girls," but most options will be excellent for either gender.)
Faith Considerations
There are occasional side comments that to be a person of science is incongruous with religious faith. Keep that in mind, and be prepared to discuss your beliefs about this if you choose to hand your child the series.
Instead I recommend…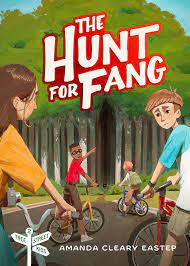 If you're looking for a Christian series for an actual 8 to 12 year old, I highly recommend the Tree Street Kids series by Amanda Cleary Eastep.
It does NOT have the same Victorian style the Enola Holmes books employ, it's definitely contemporary mystery. However, they're exciting faith filled adventures that aren't heavy handed (we like a sprinkling of the gospel, not a sledgehammer) with real-feeling kids. They are perfect for 8 to 12 year olds of both genders.
Nancy Drew, too?
I have previously done a deep dive into what age can read Nancy Drew.