These picture and board books illustrate Old Testament stories beautifully, starting with creation in Genesis. Even though they simplify stories from the Bible, they remain theologically sound.
If you click on the book title it will take you to the Amazon page to purchase the book. As an Amazon Associate I earn from qualifying purchases.
Picture Books About Creation and Genesis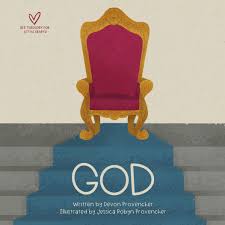 God by Devon Provencher
Although this little board book is not TECHNICALLY about creation, it is an excellent, theologically sound introduction to the maker of all creation. It is simple, but introduces big concepts about who God is, and why it matters to us.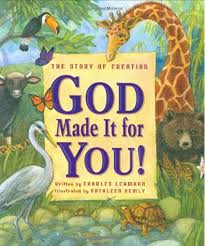 Although this is a tad older book, and perhaps slightly more difficult to find a new copy of it, I'm including God Made it For You! because I think it is the absolute best Christian picture book about creation. It tells what God made on each day, and relates it to how his creation is made to be enjoyed by people. It's darling.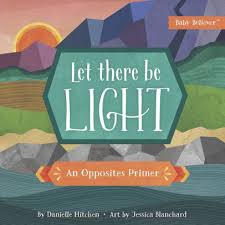 Another excellent, theologically sound board book, this one looks at creation as a series of opposites. There is not much text on each page. However, it will be an excellent jumping off point to talk about Genesis.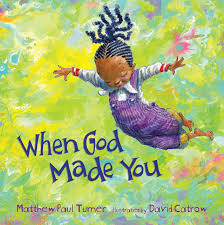 Again, these books are not TECHNICALLY about creation, but they teach truths about creation that are just as important as what was created on each of the seven days. When God Made You and When God Made Light focus on how God loves his creation – YOU! The lyrical rhymes pair well with the pictures. These books stand out because they say exactly what every loving parent wants to tell their kids about why they were made, and how deeply loved they are.
A similar title to these two is The Day God Made You, another excellent choice that talks about how loved children are. I review it and similar titles in this list of books to start off your Christian picture book list.
Picture Books That Tell Old Testament Bible Stories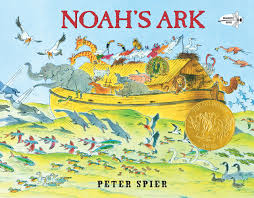 This is a wordless picture book about the flood and Noah's ark. There lots of decent picture books about Noah's ark, but honestly, all of them have at least one small theological problem in the text. That's why I really prefer this one. When it doesn't say anything, it can say anything extra biblical! It also has super intricate pictures, I recommend taking your time with your kids and soaking it all in. Being wordless, it is great for all ages, even much older children. You could let them tell part of the story to littler kids!
Clearly this Christian picture book is only loosely based on the story of the Exodus from Egypt. I mean, the children of Israel leave Egypt on a train. It is a sweet story and gets the basic theology and themes of the story right, even while making it a fanciful train trip. It is a rhyming story, and preschoolers especially will love it. (Parents will love it, as long as you explain that this was not how it ACTUALLY happened in the Bible. Compare it to the VeggieTales vegetables pretending that Jonah had a little caterpillar companion in the belly of the whale…)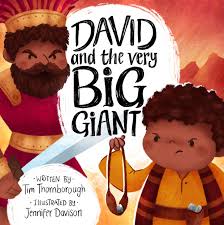 I like all of the books in the Very Best Bible Stories series from The Good Book Company, but this one stands out because it's just such a good story! The focus in this retelling is that God is greater than anyone or anything else. Heads up that it doesn't shy away from the fact that Goliath was a bad guy, and they FIGHT. Although it is not a board book, I think that the illustration style of this Christian picture book does trend towards a younger audience. I recommend it especially for two years old through kindergarten.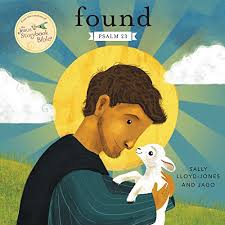 Found and Near by Sally Lloyd-Jones
Found is a retelling of Psalm 23 for children. Near is a retelling of Psalm 139 for children. Both share wonderful truths from the Old Testament in accessible ways. The text is from The Jesus Storybook Bible, but these picture books are expanded with more pictures. For all ages, even up through grownups.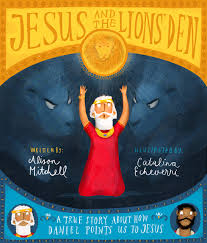 Although this picture book story is about Daniel and the Lions' Den, it points to Jesus and how the Gospel story weaves into the Old Testament. Theology with illustrations? Yes, please! Content wise, it is good for all children, with a sweet spot of interest around 4 to 7 years old. Understanding and comprehension age sweet spot is even higher than that – there's quite a few words. I would be very comfortable reading this book to kids through late elementary.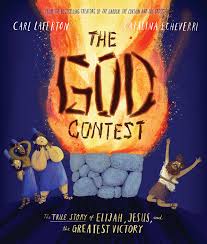 This is another excellent faith based picture book that is about the Old Testament, yet weaves in the story of the Gospel. It compares the stories of Elijah and Jesus. It is excellent, highly recommend for all ages, especially 4 through 7 year olds. It is fairly wordy, so don't hesitate to use it with older listeners, all the way into late elementary. (Is there an award for best picture book about Elijah or the prophets? Maybe there should be, because this book would win.)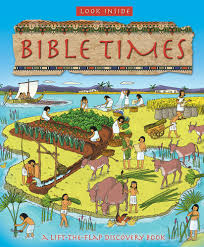 This historical lift-the-flap book shows how practical things got done during Bible times. This is for all the visual learners out there! Help your kids visualize the stories they hear at church as things that happened to REAL PEOPLE who had REAL LIVES. God is the same yesterday, today, and tomorrow, but thankfully plumbing has changed since the Old Testament!
This faith based book is older, and can be just a tad tricky to get new, so if you see a used copy at your favorite used book store, I'd definitely suggest getting it! I'm including it on this list because, even though it's old, it's excellent.
For more picture books that connect the Old Testament with the story of Jesus and the Gospel, check out this list of theology picture books that are perfect for Lent, or anytime!