It should come as no surprise to you that I love to give a Christian picture book as a baby shower gift.
I'm like the Oprah of children's books about Jesus.
"You get a faith based picture book! And YOU get a faith based picture book! And YOU get a faith based picture book!"
You get the idea. These are my absolute top 10 Christian picture books that make great baby gifts!
If you click on the book title it will take you to the Amazon page to purchase the book. As an Amazon Associate I earn from qualifying purchases.
Related: Looking for something a little different? Check out The Best Picture Books for Baby Shower Gifts that AREN'T Faith Based.
Christian Picture Books to Give at Baby Showers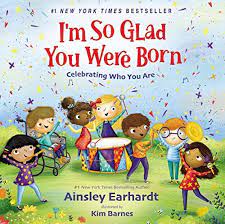 NEW in fall 2022! I think this brand new Christian picture book would be lovely baby shower or birthday gift. Maybe you could make it a tradition to read every year on a child's birthday. It is faith based, but not like SMACK-YOU-WITH-JESUS. More like talking about how children are divinely disigned.
It is a rhyming book, so I recommend for the younger set, birth through preschool. The publisher recommends for grades 1-2, but I think that could be a bit old. It is quite a few pages, and I find the rhyming makes it trend younger. However, it is NOT a board book.
There is a picture with mom holding holding the new baby, being given gifts. Heads up for my readers with kids from hard places, or who's kids' stories may not have looked like that at birth.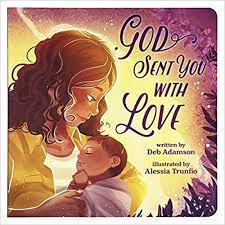 God Sent You With Love is a lovely rhyming board book about a new baby and how loved he or she is, both by mom and by God. Heads up that there is only one parent, a mom, shown and mentioned. FYI before you hand it to your brother to celebrate the birth of his new baby.
I like the fact that the mom's belly isn't shown, so this would make a lovely adoption shower gift, too.
Related: Need a book for an adoption shower? Check out these wonderful Christian picture books about adoption!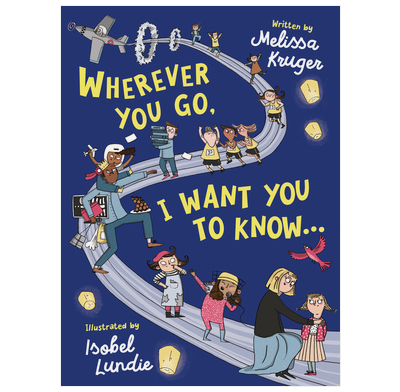 Wherever You Go, I Want You to Know is basically Oh, the Places You'll Go if Dr. Seuss got his degree from a Bible college. It's a sweet look at the various jobs that kids can be, all while pointing them to the most important thing they can be: a follower of Jesus. The illustrations show all different kinds of kids. Also, it does have more words than many books on this list, but it is a rhyming book, so it will grow well with children from little to preschool age. I highly recommend it.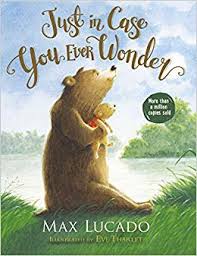 The classic Just in Case You Ever Wonder has been re-released with new illustrations by Eve Tharlet. I'm completely obsessed. It's always been a beautiful story about how God loves his children just like the daddy loves his child, now it has gorgeous, modern pictures of a bear family to go with it. It is a wonderful addition to any baby's bookshelf.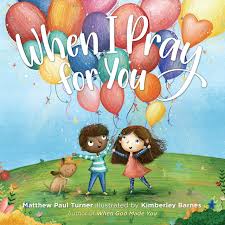 Be prepared for this Christian picture book to make all of the moms at the baby shower cry. The rhyming text about all of the prayers we whisper over the children we love is just perfect. No joke, I recently bought 8 more copies.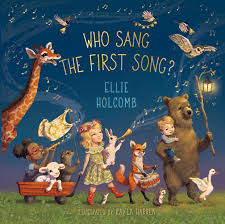 My favorite thing about this book is the lyricism of the rhyming text. It's practically a song, itself! It's a beautifully illustrated Christian picture book that comes in board book form, perfect for little hands.
Related: 10 NEW Christian Board Books That Should be in Your Book Basket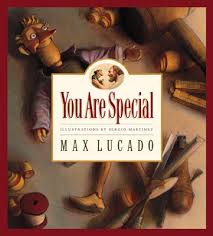 Another classic from Max Lucado, this book lets the little ones in your life know that God loves them just how they are. It's never too early to tell our kids that their worth isn't connected to what they look like or what they achieve. (P.S. It is also available in a board book edition.)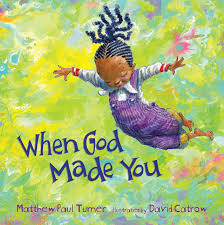 This is the perfect Christian picture book to let little people know that God thinks about them personally. It's one of my favorites. When you buy one for a baby shower gift, buy a copy for your shelf, too. I also really liked the companion book, When God Made Light.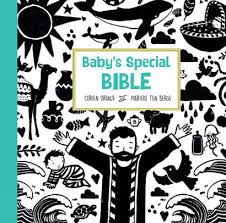 This board book is illustrated in graphic black and white. It's simple prose tells the stories, but focuses on what a young child would notice. For example, the story of Abraham focuses on the bump-bump-bump of riding a camel.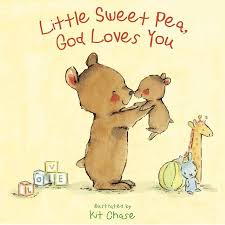 Charming rhymes? Check. Darling illustrations? Check. Perfect book for babies? Check. Message of God's love? Check. This is a wonderful, newly published Christian picture book.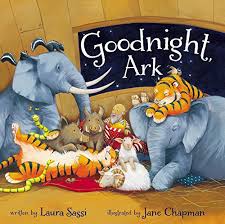 It's tough to get a baby to sleep. It's REALLY tough to get 2 of every animal to sleep! This rhyming Christian picture book is perfect for little listeners! I think if you paired it with some bath toys it would be a darling baby shower gift.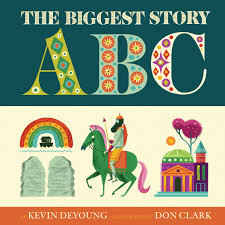 This strikingly illustrated board book tells the story of the world from Adam to Zion. The story ties everything back to the Messiah. No one is too young for good theology, right? If you like books like this, check out this list of the most theologically sound board books available right now.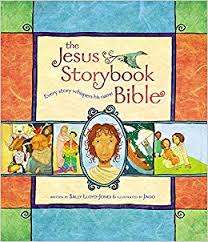 The Jesus Storybook Bible tells the old familiar stories in a way that points back to Jesus. It focuses on his love and grace, and shows children how the whole story of the world revolves around him. It's wonderful, and makes a lovely gift.