I love good Christian marriage books. Maybe that's because I've been married for awhile now, but still need a lot of work!
One time someone asked me if I wished I hadn't gotten married so young, or if our marriage was perfect. I didn't exactly know how to answer.
Neither?
Both?
My husband and I have been together since I was 19 years old.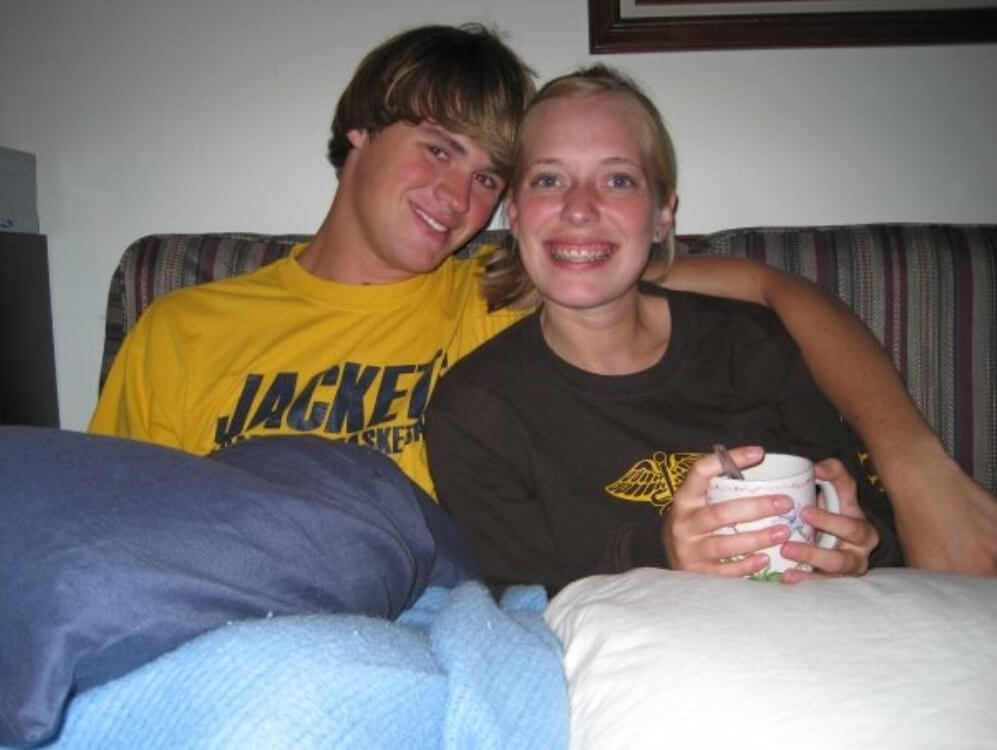 That's a LONG time. A lot has happened in the last decade. We've had a couple kids, lived in a few states, and set off the smoke alarm a few dozen times.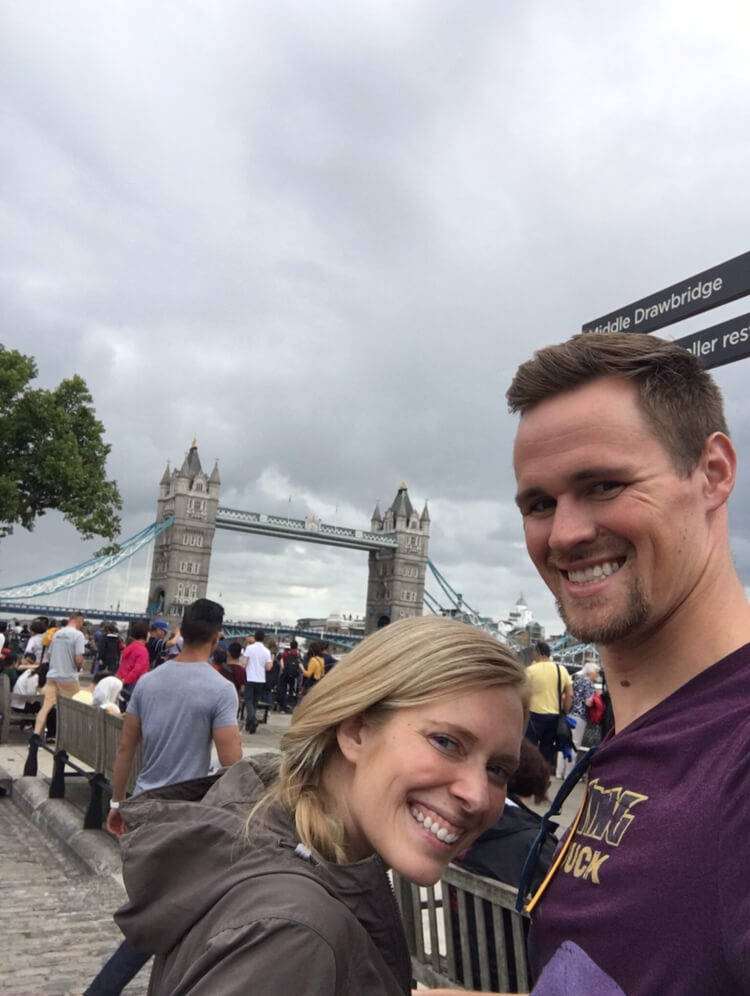 There are some really great perks about getting married so young. For example, we got to travel a lot together while we were young.
There are also some not so great things about getting married so young. For example, you have a lot of maturing to do. We're basically completely different people now from when we got married. That's why I've needed so many Christian marriage books over the years!
Seriously, I've read a LOT of Christian marriage books. (My grandma in law alone has given me well over 20 marriage books over the years…how should I take that?) I've narrowed down the long list of Christian marriage books I've read, and these are the definite standouts!
You Should Read All of These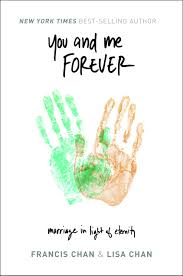 You and Me Forever by Francis and Lisa Chan
Why it should be on your must-read list: This is THE Christian marriage book that I recommend. If you're only going to read one of the books on this list, make it this one. There's so much depth in what Francis and Lisa share. Marriage is ridiculously hard, and they GET IT. They are here with advice, wisdom, and encouragement.
I remember at one point reading along and the book talked about the fact that the person who wins the argument is probably the one being less like Christ. As the spouse who normally wins the arguments, I was CONVICTED. There are gems like that through the whole book. It's a book about the theology of marriage, but it is still super practical.
I learned so much from reading this book and recommend it to everyone! I consider it a must-read for anyone who's a sinner and married. The video lessons that go with the book are fabulous, too. They are available for free on the You and Me Forever website.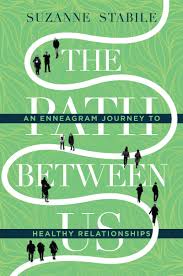 The Path Between Us by Suzanne Stabile
Why it should be on your must-read list: The enneagram is a personality typing system. It's super popular right now. Knowing your enneagram number is today what knowing your "love language" was in the 90's!
I like the enneagram because it is not gender specific. (So, if Love and Respect made you feel alienated, this might be more helpful.)
Of course, personality testing is not a hard science. My husband is a strong single number, but not every single thing in that number fits him. I am a 50/50 mix of two that sit next to each other on the enneagram circle. However, even though it isn't a hard science, knowing about yourself and your spouse can help you understand where eachother's coming from. That is my favorite thing about knowing about the enneagram: sometimes my husband does something and I'm like, "Well, that's a crazy thing to do. But I know why he did it!"

Daring Greatly by Bren

é

Brown
Why it should be on your must-read list: The tagline for Daring Greatly kind of says it all: How the courage to be vulnerable transforms the way we live, love, parent and lead.
Brown mixes psychology and science and self help to encourage readers to live authentically. Even though that sounds sort of "buzz-wordy," her research will help you communicate with your spouse. And we could all use a little help with that!
There is no faith-component in this book, but we know that God made our minds, and that is what Brown focuses on. I highly recommend for anyone!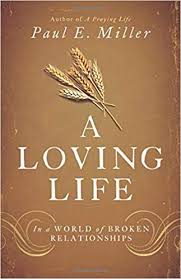 A Loving Life by Paul E. Miller
Why it should be on your must-read list: A Loving Life is a deep dive into the book of Ruth in the Bible. It is different from all of the other books on this list – this is the only one that talks about the original Hebrew translation of the Old Testament. It is less self-help and more theology. If you are looking for a great example of how to love, the characters in the book of Ruth are great ones!
I had to work through this book slowly, but it was worth the work. It shows what true sacrificial love looks like, and any marriage could use a little bit of that!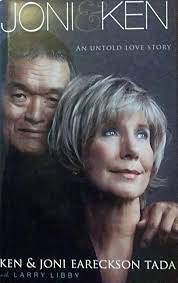 Joni & Ken: An Untold Love Story by Ken and Joni Eareckson Tada
Why it should be on your must-read list: You might have heard of Joni Eareckson Tada. She's a prolific speaker and writer, known for being paralyzed as a teen and working for disabled people. However, there is a whole personal story about her and her husband falling in love and making it work.
Ken is the main author of this book, and he held nothing back. He talks about his long lasting depression, feeling jealous of Joni's fame, the trials of having to be full-time caretaker, and how they persevered and worked on their relationship. There is no advice in this book, but there is an example of a loving marriage relationship. It's not a perfect relationship, but it is inspiring!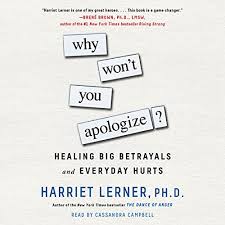 Why Won't You Apologize? by Harriet Lerner
Why it should be on your must-read list: When you check out a book from the library thinking it's about handling all the ways others have wronged you, and it's actually about how YOU don't apologize well…ouch. I wasn't looking to work on myself here!
The first two-thirds of the book is about being better at apologizing, the last third is about how to move on when you don't get an apology when others hurt you. Both sections are great. It's one of those books that I know will make me a better mom, wife, sister, friend, etc. even though the book doesn't claim to be focusing on any of those things.
Why Won't You Apologize? is not a standard marriage book, however, I don't know about you, but I make mistakes. My husband makes some mistakes, too. So, this book was super helpful – I read it in 3 days because I couldn't put it down.
A Severe Mercy by Sheldon Vanauken
Why it should be on your must-read list: In the day to day grind, it's pretty easy to forget what a gift your spouse is. This classic Christian memoir originally came out in the '70s. It's not traditionally labeled a Christian marriage book, but it centers around a marriage.
The author was friends with C. S. Lewis, and there are some of his letters published in this book. If you're a Lewis fan, like I am, this is a must-read. Even if you aren't a Lewis fan, Sheldon's honest explanations of what it's like to love someone and love God at the same time will teach you a lot about marriage. (Be aware there is a passage about homosexuality, and when this book was written people talked about it differently than we would today.)
Word of warning: this book will rip your heart out. It is so sad. I bawled my eyes out on a plane. I straight up sobbed, in public.
So, maybe don't read this in public? Actually, do read this in public, because I would feel better about my own displays of emotion if more people cried over books in public places.
The Fruitful Wife by Hayley DiMarco
Why it should be on your must-read list: Are you looking for a book that will tell you how to get your husband to behave? Do you want to fix his behaviors that drive you crazy? Do you want validation for the way you point out his flaws?
Keep scrolling, then, because this book will not do any of that! You want to be convicted of your own sin? This is the book for you!
Hayley breaks down how to live out the fruit of the spirit in your marriage. It is convicting with a capital C!
What I like about this Christian marriage book is that it isn't preachy, but if you apply the teachings you can't help but come away changed. Hayley is brutally honest about her own shortcomings. She teaches so much through her openness with what she and her husband struggled with in the early days of their marriage! I've read a few of her books, and this one is definitely my favorite.
A Fierce Love by Shauna Shanks
Why it should be on your must-read list: When I started this book about a woman staying with her husband after his affair, all I could think was, "Oh, please don't let it be about submission. PLEASE don't let it be about submission!"
Spoiler alert – it's not about submission! It's about spiritual warfare and one woman's decision to plead with God to save her family.
If you've ever gone through a crisis in your marriage, you'll appreciate how Shauna shares what it's really like. No pretending here! And her devotion to doing what God calls her to in the tough stuff is so inspiring.
If you've never gone through a crisis in your marriage, you'll appreciate Shauna's warnings to seek after God in the good times. She clearly explains how letting her devotion to him slide contributed to the mess she found herself in later. But there's no blame game, or allowing for bad behavior from either spouse. She's pretty brutally honest about what it takes to forge a strong relationship.
I didn't know what to expect when I picked it up, but A Fierce Love ended up teaching me about how to love my husband by loving God.
You Got This, But it May Take Work
If the last 10 years have taught me anything, it's that it's hard to be the kind of wife God calls me to be. Being married is hard. It's hard if you got married young, like we did. It's hard if you got married later.
You are normal if you have moments where you think it is difficult to be married. But God doesn't want us to think, "Oh, this is it. It's going to be hard like this forever."
He has blessed many authors with a message of hope for our marriages. Thank goodness there are wonderful Christian marriage books available, because I need them! Don't assume that things will magically get better someday, and instead strive for the kind of marriage God wants you to have. Check out some of the books from this list, and get to work! It's going to be hard work, but so worth it!