"It was an ordinary morning at No. 10, The Crescent, and everyone was busy except Pug and his freckled companion, Lady Miranda, who were both still in bed, snoring."
– opening line of Captain Pug  by Laura James
I shrieked when I first started reading Captain Pug because Lady Miranda and Pug lived in The Crescent. Let me tell you why that is significant. My husband has family in Great Britain. While we were there visiting last year I fell in love with the town of Bath.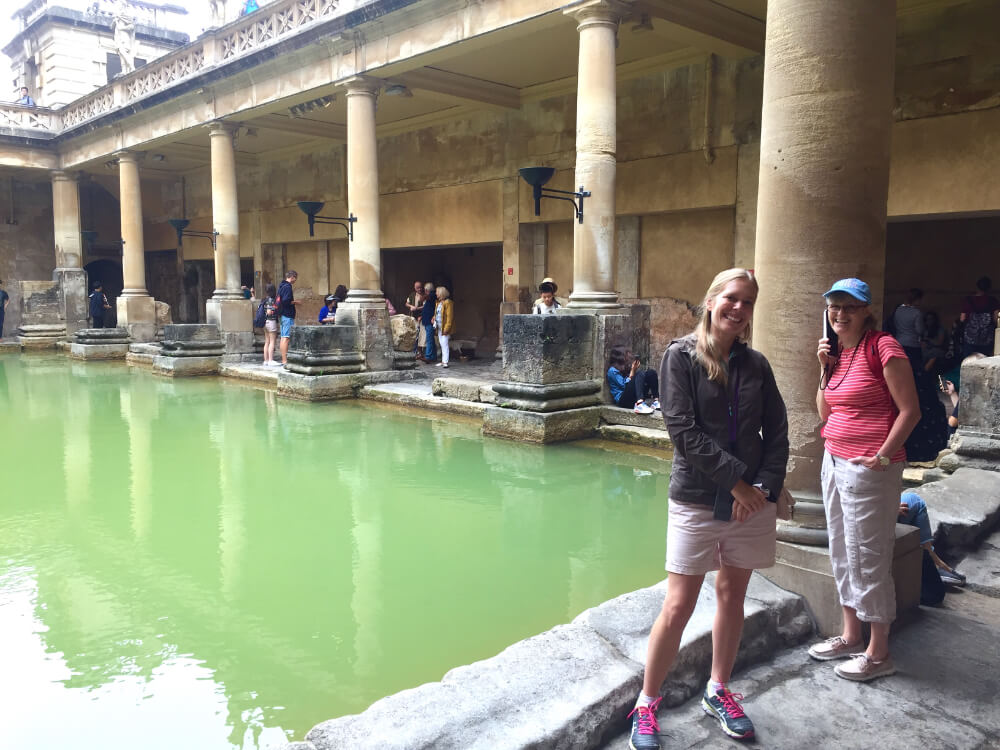 I initially went to Bath because of all of the connections to Jane Austen. The town did not disappoint! I mean, if I believed in such a thing, I honestly think I could have channeled the spirit of Jane at any time. It was awesome.
While we were there we went and visited a curved Georgian building called The Royal Crescent. We didn't go in, because it's private homes, but we walked around the open grassy park in front of it. We did this mainly because in some of her letters from Bath Jane Austen had said she walked up to The Crescent.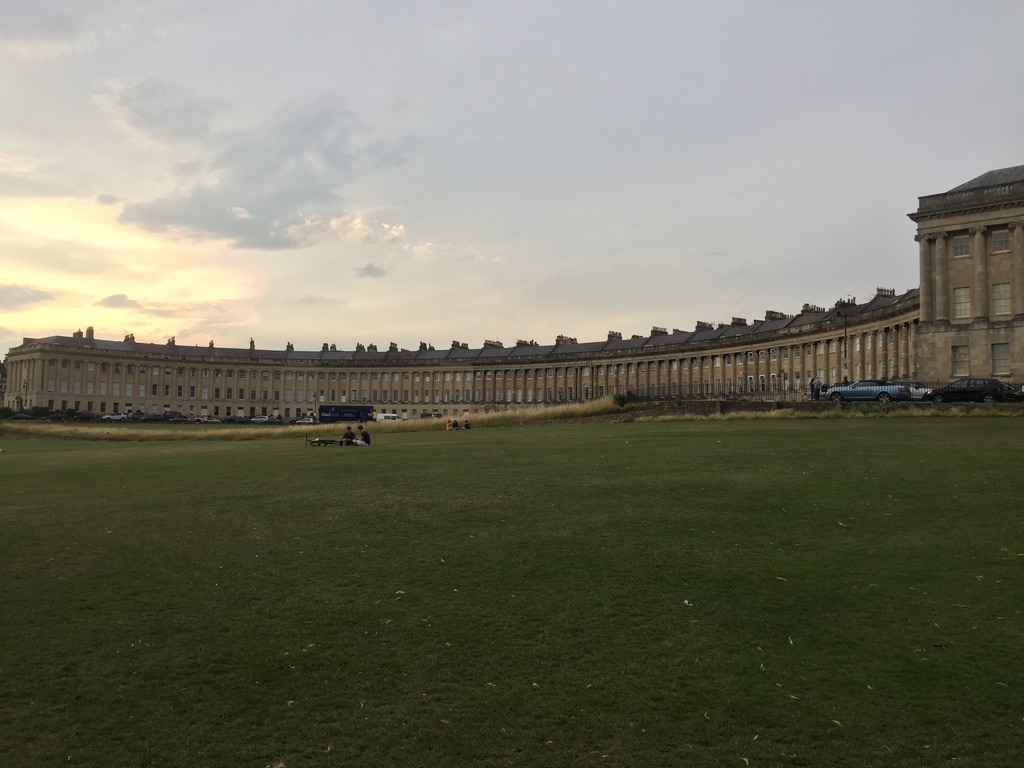 If Jane did it, you better believe I wanted to, to!
Flash forward a few months. Back in the states, Captain Pug caught my eye at the library. I will freely admit that I was most attracted to the fact that there was a darling, smiling pug on the cover of the book.
However, when I read the back cover and saw that the story was set in Bath and that the dog lived in The Crescent, I had to check it out!
I'm so glad that I did!
The main appeal of the series, The Adventures of Pug, is the character of Pug and the illustrations. Pug is darling, both his personality and his rolls of chub.
Pug lives with his owner, Lady Miranda. He has a fabulous wardrobe. He and Lady Miranda go on adventures, mostly involving Pug getting lost then (spoiler alert) found.
If you find that your kids like the series, there are activity packets that go with Captain Pug, and Safari Pug! They are probably geared for preschool age or older, but they do both have a coloring sheet for the younger kids.
Check out the video review below to find out what I liked and didn't like about the book, what ages it would be good for, and anything questionable that you need to know about before picking this series up.
You can scroll past the video for just the bare book details. If you don't watch the video, make sure to scroll down past the series info to read the Special Considerations section so that you aren't blindsided by something in the book that might be a touchy subject for some people. (Honestly, though, the video review is much more comprehensive, and it's only a few minutes long.)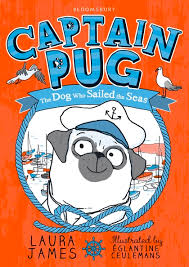 Title: Captain Pug
Series: The Adventures of Pug
Author: Laura James
Illustrator: Èglantine Ceulemans
Details: Bloomsbury Publishing, May 5, 2016
Number of Pages: 128 pages
Number of Chapters: 6 Chapters
Average Chapter Length: about 20 pages, with some variety
Picture Frequency: color illustrations on every page
Other Books in the Series: Cowboy Pug, Safari Pug, Pirate Pug (Coming January 2019)
Special Considerations: Lady Miranda is so rich. (That makes me think of the movie version of Pride and Predjudice, when Elizabeth's aunt says to her, "Lizzy, what a snob you are, objecting to Mr. Darcy because he is rich. It's not as if he can help it." I didn't even have to look the quote up, I might have a Jane Austen problem…)
Anyway, as I said, Lady Miranda is so very rich. Which is great, I'm very happy for her. But she is weirdly rich. The stories are set in modern time, but she has footmen who carry her everywhere. She won't pedal her own pedal boat. Pug has his own closet full of clothes. It's just…a little excessive.
I suppose my issue is not that she's rich, but that she uses her richness to hire people to carry her around and do her bidding. I don't know. Maybe I'm just being weirdly sensitive to it.
I will tell you, though, that when there was a picture of Pug's closet I put the book down and told my kids that if God gives us resources he expects us to use them well. Every family is different, but in our family we use extra resources to help people, not buy our dog a closet full of clothes.
I mean, it's not like I pulled the picture of the child we sponsor off the fridge to use as a bookmark, but I got pretty close.
My Thoughts: The Adventures of Pug isn't the type of book series that will be passed down to your grandchildren, lovingly remembered as the story you used to teach your children about life and love and friendship. (I'm looking at you, The Wind in the Willows and Detective Gordon.)
However, it is fun. It is also funny. It brought all of us together. The characters love each other. Both the kids and I enjoy it. I'll happily read it many more times. As long as you know that this is wholesome entertainment, not theology, you'll be happy you picked it up.
The colorful pictures and cute main character are perfect for all ages. This could easily be a first chapter book. I've read it to both a toddler and a preschooler, and they both loved it.
I bought two of the books from the series for my kids as a gift while my husband and I were in England visiting family. This was after we had gotten the series at our local library! So, I liked them enough to buy them. That's really saying something for me, a notoriously frugal person!
Since I bought them, I have to give the series 5 out of 5 Ears. We own some of the series, and I highly recommend The Adventures of Pug!
Have you read The Adventures of Pug? What silly chapter books does your family enjoy?