I love living where we do in the woods, but in the summer I find myself asking almost every day, "Why did God make mosquitoes?"
I do not have an answer for you, but here are some great books about insects from a picky mom.
Before you scroll down for the list, make sure to snag this free bug writing worksheet given to me by Education.com.
Some cute bugs are here to make writing fun and to help practice forming letters. The writing practice can continue at Education.com where you will find more learning activities just like this.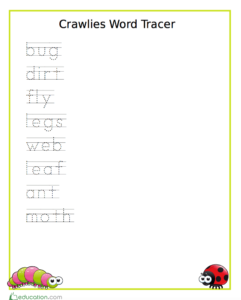 Click here to download the Creepy Crawlies Word Tracer PDF.
(Have younger kids? Here's a free bug printable from Education.com to practice tracing lines instead of letters.)
Now that you have an activity to go with them, let's get to the books!
Faith Based Bug Books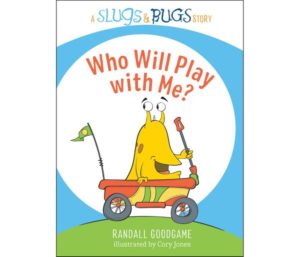 Who Will Play with Me? by Randall Goodgame
Slugs & Bugs was familiar to me because of their wonderful music. (You Can Always Come Home to Me is my favorite lullaby of all time!) However, they also have amazing children's books! They feature Doug the Slug and Sparky the Lightning Bug. In Who Will Play with Me? Doug learns about thinking about others first.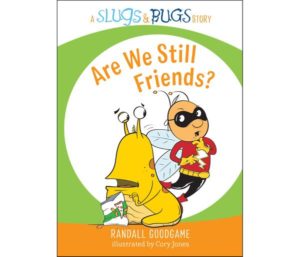 Are We Still Friends? by Randall Goodgame
Doug the Slug and Sparky the Lightning Bug are back again! In Are We Still Friends? Doug the Slug learns about forgiveness and trust. These books are definitely not scientific Christian books about bugs. However, they do teach valuable lessons with darling bug characters. Plus, they are funny picture books!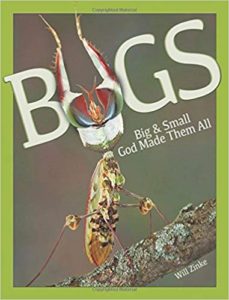 Bugs Big & Small God Made Them All by Will Zinke
Bugs Big & Small God Made Them All is a short, scientific chapter book for kids. This is definitely for the fact-loving kids in your life. There is no story here, but the 5 chapters are PACKED with information and cool pictures. Definitely for older kids or kids who are REALLY interested in bugs. My 6 year old liked to listen to a page at a time, but my 3 year old would rather eat spinach than listen to this book. It's one of the best Christian books about bugs for kids. P.S. Written by a creationist, there is nothing about evolution. FYI if that is important to you.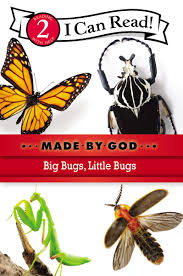 Big Bugs, Little Bugs by Zondervan
Big Bugs, Little Bugs is part of the Made By God series. It is considered an easy reader, but it also makes a quick chapter book to read to younger kids. You could easily get through the whole thing in one sitting. There are four short chapters, each about a different type of bug. It is factual and scientific, not story based, but because of the short sentences and few words it is appropriate for all ages. As a whole, the book ties bugs back to God.
Related: Here is a list of more chapter books that you can get through in one sitting.
Non Christian Books About Bugs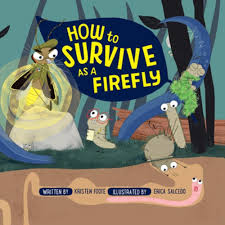 How to Survive as a Firefly by Kristen Foote
How to Survive as a Firefly introduces the full life cycle of an insect. It is also has darling illustrations, and super sarcastic humor. I love a good dose of cynicism and sarcasm in my children's literature. If you do too, this is the bug book for you.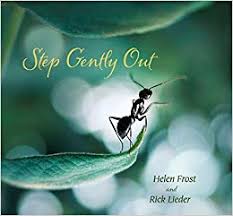 Step Gently Out by Helen Frost and Rick Lieder
The amazing up close photographs in Step Gently Out are what makes it a standout children's book about bugs. There is not a story really – the prose is a poem – but the pictures are amazing. It is suitable for any age, but definitely a quieter book that will be most enjoyed by a little older children. I would say ages 4 and up, but if you have an interested 2 or 3 year old it is certainly worth checking out.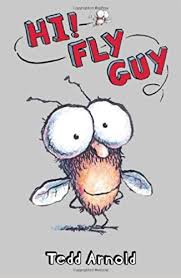 Hi! Fly Guy by Tedd Arnold
So, there are currently a bajillion books in the Fly Guy series. Not really…only half a bajillion. Fly Guy is a fly, and he has a person named Buzz. These books are great read alouds for 4 years old up through about 7 or 8 years old. I'm known for giving it to you straight – I don't particularly love reading this series aloud. I just think they are kind of silly. But, my son has loved them since he was almost 4, and there is no reason not to read them, so I do. This is certainly one of the most popular series about insects! And if you have a reluctant reader they might be just silly enough to draw them in!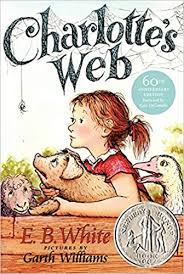 Charlotte's Web by E. B. White
Did you think I would have a list about bug books without including literature's most famous arachnid?!? Heaven forbid! Charlotte's Web remains an excellent read aloud book for young children. I found the most success reading it aloud when my children were 5 or 6 years old. It has quite a few characters, which is not always easy for kids younger than that.
Related: My tips for picking chapter books your TODDLER will listen to!