Has this ever happened to you? You have a tough parenting problem, but it seems kind of silly, or you really can't imagine there's a solution, so you just never ask anyone for advice with it.
Then, someone sees you struggling and mentions a solution, and you're just like, "Wow. That's…life changing. I can't believe I struggled so long and didn't figure that out!"
I do that all of the time. The time that jumps immediately to mind is when my toddler was super into stickers.  I had to sit there and peel the stickers off for him. because he was just a little too young to figure out how to bend the page to pull off just the sticker part, instead of the rest of the page. Then, my husband's aunt saw him doing stickers, with me sitting there helping him, and she PEELED OFF THE PART OF THE PAGE THAT SURROUNDS THE STICKERS.
Yes.
With all of the extra part gone, my little guy could easily peel the stickers off. Talk about parenting-hack! Where had she been for the 6 months prior, though? That's what I want to know!
That feeling of "Wow, where has your wisdom been all of my life?" was definitely how I felt when I got to interview Thomas from Grow a Bookworm! His tip for how to help kids practice the difference between tricky letters is simple…and also AMAZING!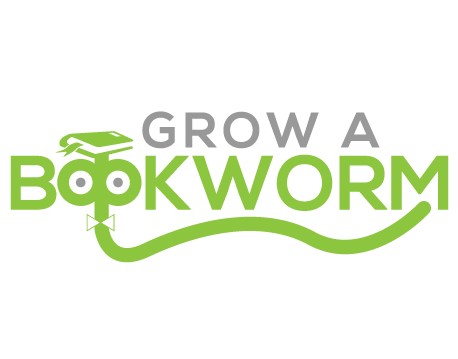 Grow a Bookworm is a lovely blog about raising kids who love to read. There is also a huge focus on early literacy skills! I freely admit that those skills and learning how to read is NOT something that I focus on. So, I was thrilled to get some tips from Thomas.
Read on for the full interview, including the amazing tip on distinguishing letters, and make sure to check out Grow a Bookworm!
(P.S. Thomas is from England, so you'll notice I kept the British spellings of words in his answers. We have family living in the United Kingdom right now, so a bit of my heart is there, and seeing the British spellings in the interview makes me so happy!)
Thanks for being on the blog today, Thomas! Tell me about yourself and your blog.
Hi, Kristin, thank you so much for having me on your blog, I'm really looking forward to answering your questions and sharing some thoughts with you and your readers.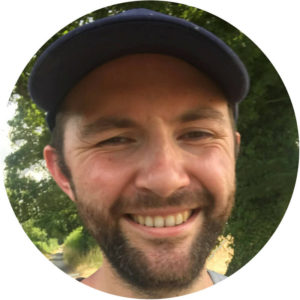 I am currently a year 1 and year 2 class teacher in Cambridgeshire, England. My wife Emma and I have two wonderful daughters, aged 5 and 1, and have just celebrated our 4th wedding anniversary.
Over my 8 years as a teacher I have had a number of different roles including deputy head teacher, acting assistant head teacher, and Special Educational Needs Coordinator. Reading has been a passion of mine since I was a child and when I became a teacher that didn't stop. I soon began to enjoy helping parents to support their children get passionate about reading, too.
I recently realised that I had built up an approach that was often very effective at reassuring parents and giving them the tools that they needed to give practical support at home.
Now that I am the parent of an early reader myself, I was astounded at just how much of my knowledge as a teacher was required in my role as a parent. Because of this, I decided to start Grow a Bookworm as a forum for some of the things I have learnt over the years and to open up a dialogue with others who may need some reassurance and support.
Let's start with the most important question – what is your favorite book? Why do you like it so much?
A great question! I think I'm going to have to say Swallows and Amazons by Arthur Ransome. There are so many books that I love but this one has always remained a favourite. I absolutely loved his whole Swallows and Amazons series when I was little, and they seem just as good when I read them now. I love the adventures and the maps of the lakes that could always be found inside the front cover.
What has been your favorite book or series to read aloud to your child? What has made it so great?
I absolutely love anything by Dr. Seuss! My eldest who is now 5 loves his books, too. The rhymes and rhythms are such fun, and I always feel like I've achieved something if I can read one without making a mistake or getting muddled.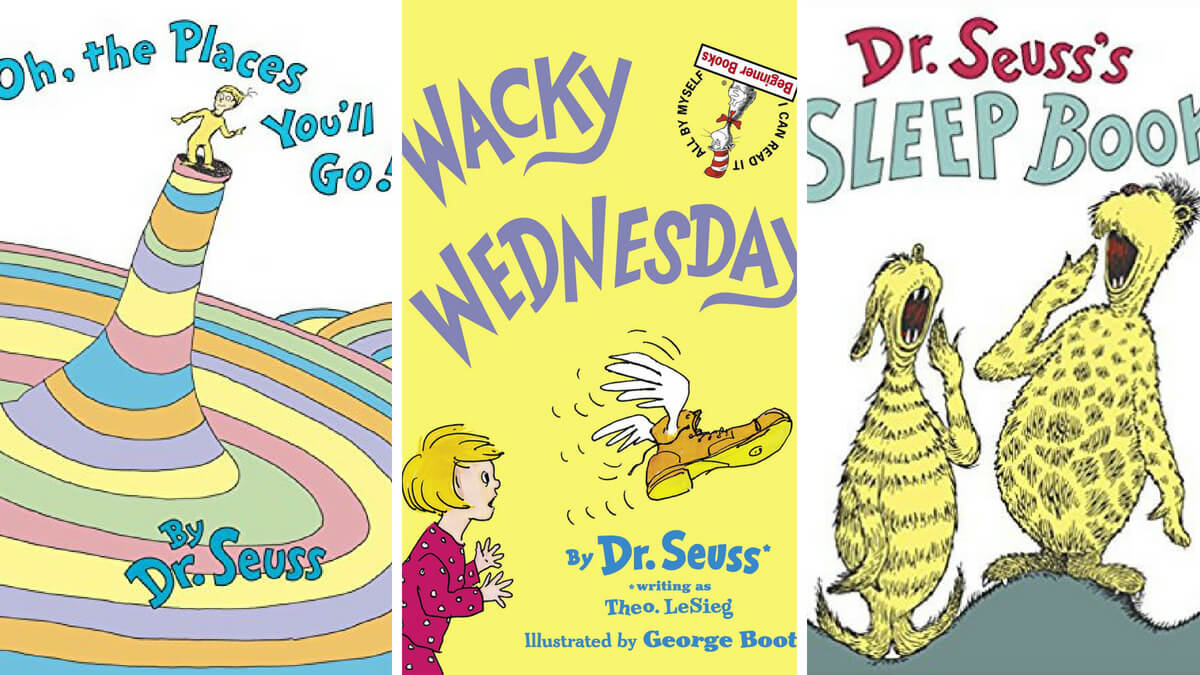 My all-time favourite is Oh, The Places You'll Go, and hers are The Sleep Book and Wacky Wednesday.
Is there a book or series you use with your students because you find it is especially effective in helping increase literacy skills?
The books that spring to mind here are books by Mo Willems. He writes some really fantastic picture books with very creative illustrations.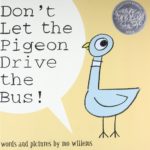 I've used both his Pigeon series and Knuffle Bunny countless times in lessons and activities. The reason they are so useful is because they are well written, and so engaging that children tend to love doing activities that I link to them.
Don't Let the Pigeon Drive the Bus is my go to book for teaching children to write persuasively and Knuffle Bunny is great for sequencing stories. The illustrations in Knuffle Bunny have the characters drawn on to black and white photographs of familiar scenes. They are great fun to recreate with your own photos and drawings.
Your blog has lots of great tips on how to build literacy skills and teach our kids to read. You especially focus on phonics. Is there a perfect age or stage that is the right time to start working on phonics?
I think with this it's really important to listen to your own knowledge of your child and see when they are ready to start.
Read lots of great stories to them early on and soon you will see that they pick up on rhymes and patterns and repeat them or say them for you. Give them lots of opportunity to do that with you and then begin to introduce alphabet sounds.
If your child loves books, is keen to join in familiar parts of their favourites, and can recognise letters they will have an excellent start to school and be ready to begin
phonics.
You know that on my blog I tend to focus on reading together for emotional growth, less for literacy skills or growth. It's a little intimidating for me, as a non-educator, to think about teaching my child to read. What is something easy and effective that I can implement that will help him build literacy?
The best thing here, Kristin, is that the truly most effective thing is what you are already doing! If you create a home environment where reading is clearly valuable and important, that is a hugely powerful tool for supporting children's literacy.
Reading with your children as you do and following that up with discussions about what they enjoyed and what they would like to read next is going to have a huge impact on their own reading. A child who already knows the value of a good story or the knowledge to be had from a fact book will be really receptive to the technical bits taught at school.
My little guy knows his letters, but still mixes up the d and b and w and m. Any tips for helping reinforce letter distinction?
Those are really tricky to tell apart and children often muddle them up.
Something I often do is have a bit of a craft session and make a bookmark. On one side put the word bed and on the other side just put the letters w and m. Make them really big and clear.
On the w and m side draw some sky and the top and the ground at the bottom. Once you've done this have some fun decorating and colouring it. Now, start to talk about the letters and their shapes.
Then say the word 'bed' a few times together and try to find b and d in it.
With w and m look at their shapes and trace them with your fingers. Say, "Look, the w starts in the sky and the m starts on the ground."
This won't solve things immediately but it will give you a concrete point of reference. Have the book mark with you when looking at books or letters and use it to have conversations about the letters. After a while see if you can challenge him to do it without the book mark.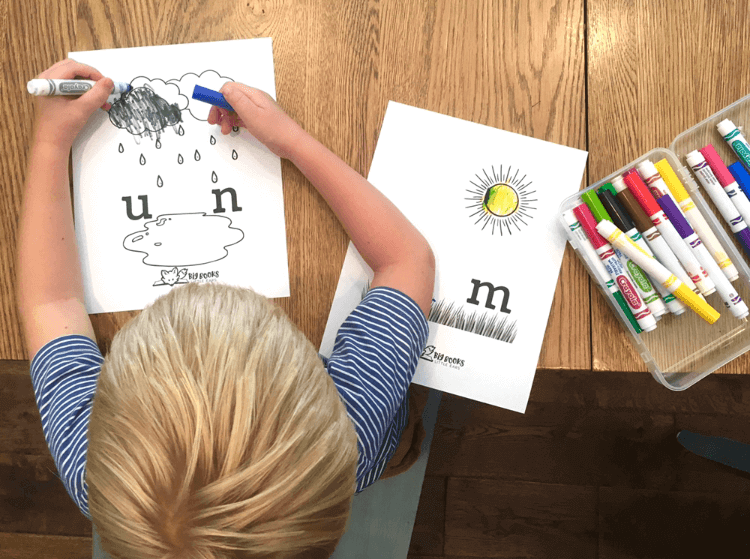 Along those same lines, is there an age when I should be concerned if he's still mixing those letters up? It feels like he's known his letters for a long time, but it's still a struggle with those few!
There isn't a particular age, but later on as he grows up and develops his reading and writing, if he still struggles with it there may be a need for further investigation to see if he responds to supporting strategies.
If you try the activity I mentioned for a few weeks and during your conversations you realise that he really doesn't see the distinction, then talk to a teacher or specialist and get a few more things to try. Also, if that is the only issue and everything else seems fine, then it will probably just sort out in time.
What is your number one "teacher tip" that you wish parents knew?
That if your child is struggling with reading, and you're finding it really hard to get them to sit down with a book, then follow your instincts and take the pressure off a bit.
A one minute session once a week will be more effective than daily ten minute sessions of you both tearing your hair out in frustration. Look for the times when they are up for the challenge, and the rest of the time mix up some other activities to rebuild their love of books, including reading to them.
With reading it's often a case of, if it's fun, it's doing good. If it's not fun, then try something else until it is.
Thanks so much, Thomas! I know I'll be turning to Grow a Bookworm as we continue to build literacy skills with our little guy!
Thank you so much for letting me share this with you, Kristin.
Make sure to check out Grow a Bookworm for more early literacy content! It's worth following!
P.S. Did you notice I loved the trick Thomas talked about for distinguishing letters so much that I made some practice sheets for the letters that have been hardest for my little guy to tell apart? I want to give them to you, too!