Sometimes moms who see my mom reading lists ask, "How do you have time to read?!?"
Part of me wants to take credit. I'd like to answer, "I'm so great at this whole 'balance' thing that I can parent effectively and read a classic novel at the same time."
However, that is not at all true. Also, I would never say something like that because that's weird and jerky.
The truthful answer to "How do you have time to read?!?" is, "I use my Living Well Planner, and it helps me find time to meet my goals."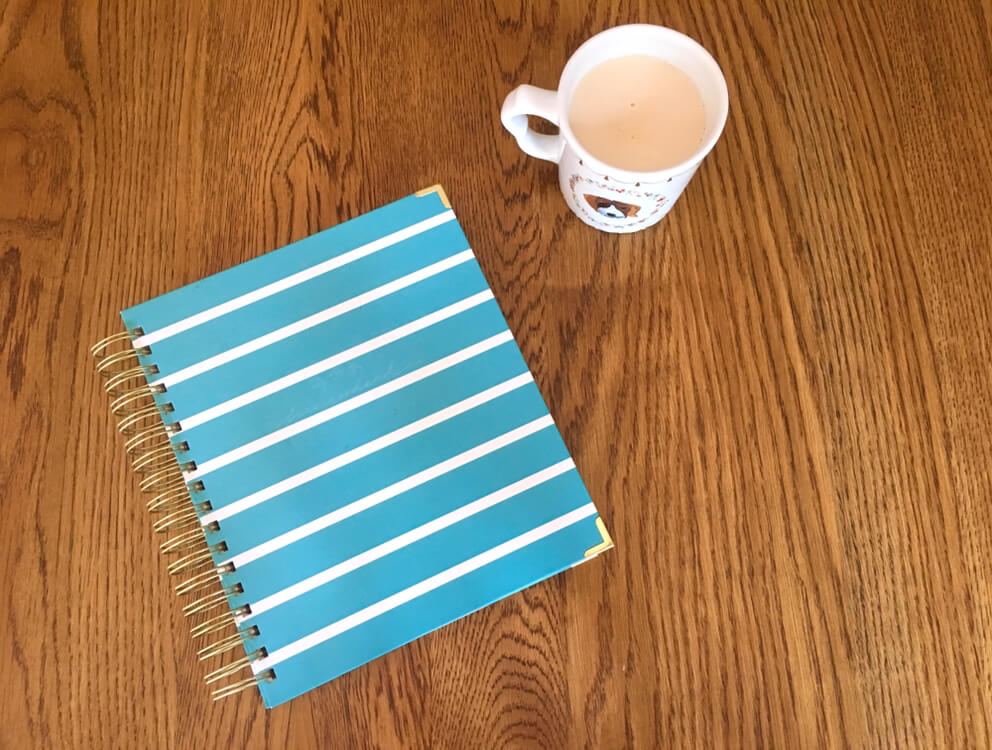 Disclaimer: This post may contain affiliate links. That means that if you click on a link in this post and buy something from that company, I may receive compensation for that. However, all of the thoughts are my own. I really, truly use this product and love it as much as I say I do. Check out my Disclosures for more information.
I might as well tell you up front that I really like the Living Well Planner. In fact, you may read this review and watch the video and say to yourself, "Huh, she may like that planner a little too much!"
Planner people understand, though, there's no such thing as liking a planner too much!
The thing is that I am a time waster. I also forget everything if I don't write it down. That's why I have been a planner-person for years now. I know that a good planner will help me see my to-do list and plan my time accordingly.
That's the real secret to how I have time to read: I make the time by writing it down as something in my schedule. And I have a schedule because of my Living Well Planner.
For my full review of the Living Well Planner, watch the short video review. (It's like my normal book reviews, except not for a read aloud chapter book.) I include a look at how I use the pages to make it my own. In this one book I've squeezed in everything I need to keep our family running smoothly.
(If you aren't interested in the review, I do show in the video how I use the Living Well Planner pages differently from how they were meant to be used. The ideas to make it your own might work for you, too! If you are only interested in that, it begins at 2:40 in the video.)
Then scroll past the video for a few more details!
Living Well Planner Review
The Good
2 words: Goal Sheets.
I had never, in my whole life, written down goals for the year, then broken them down into goals for the months. There are Goal Worksheets in the Living Well Planner. When I figured them out and started using them, it was like I had found the Holy Grail. A choir of angels sang, and a rainbow went over our house.
Maybe not, but they have been really helpful. I can work for my goals because I have clarified what they are.
For me, those goals include reading. Since reading is one of my goals, I make time for it when I schedule out my week on the weekly spreads of the planner.
I also use this book to keep everything together. I keep all of the information I need to keep our lives organized in one place. Being able to keep meal planning, scheduling, grocery list, blog stuff, budgeting, and a dozen other things all in one place is the perk I didn't know I needed!
There is a lot of good about this little book!

The Less Good, but Not Too Bad
There are a few things I'd want to know if I were you and considering this planner.
First, the dates aren't printed in the planner when you open it. That means that you have to spend time writing all of the dates in. That's not my favorite, but it hasn't stopped me from buying last year's planner, this year's planner, and, unless something very unexpected happens, next year's planner.
Second, it is ok to consider the cost. The Living Well Planner does cost more than if you ran into Meijer and grabbed the closest calendar. (Do you have Meijer where you live? It's like WalMart's friendly, smaller, midwestern cousin.)
That was what held me back from purchasing until almost a year after I had heard about the Living Well Planner, so I feel your struggle. Honestly, I am a very frugal person, and I've found it to be completely worth it.
I take my Living Well Planner EVERYWHERE, throw it in my bag, check it or make notes in it a dozen times a day, and it still manages to hold up and look nice after a year of heavy use. I ask a lot of this thing, and it holds up.
When I compare the cost to the number of times I use it, it's worth it to me to invest more in a sturdy planner. Additionally, it has everything I want in a planner. I don't need to keep printing out meal planning charts and budget worksheets, since it's all already in my book.
I've found it to be worth the money.
Overall Recomendation
I give the Living Well Planner 5 out of 5 Ears. I love it, I think it has made my life better.
If you are at all interested, make sure you check out the Living Well Planner website. There is a cool 3D view of the different pages. It also goes into much more detail about what all is in the planner.
If you want to make it a goal to read more this coming year, this is the book for you! In fact, if you want to make ANY amazing goals this year, this is the book for you!
Have you tried the Living Well Planner? What did you think? Do you have any unique ways to use the extra pages?