Here are lots of FREE picture books about COVID-19. This list includes online picture books about Coronavirus and a few other free resources for kids about Covid-19.I included a little review of each, but please remember that every child and family has different fears and experiences with what is going on right now. None of these should be read aloud without a thorough preview!!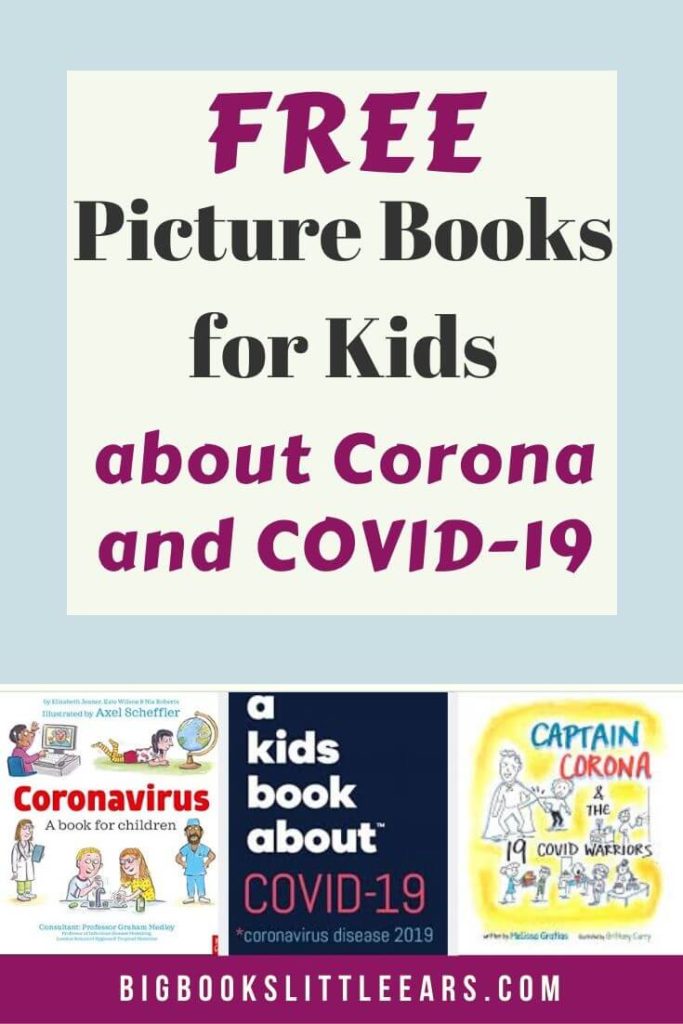 P.S. All of these books are free. People really are amazing.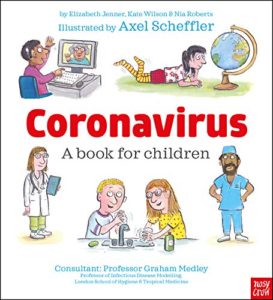 This is my personal favorite picture book about Covid-19 so far. It is recommended for ages 5 to 12, but I think it is very appropriate for kids younger than 5 if they are interested. Although many preschoolers may not understand that the world has changed that much. (You may have seen Coronavirus: A Book for Children floating around social media with a link to download it from Amazon. I couldn't get that to work – the link I use is direct from the publisher's website (Nosy Crow), so try it even if you didn't have success with other links that have been circulation on the web.)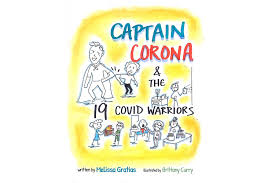 Captain Corona and the 19 COVID Warriors by Mellissa Gratias and illustrated by Brittany Curry focuses on the people helping. It is a great picture book about Coronavirus for kids, especially if they like the sort of catoony style of pictures. It's always comforting to see the helpers during times of crisis!
What is Coronavirus? is a full color picture book about Coronavirus written for preschoolers, although the emotional aspects it brings up are suitable for all ages. My favorite part is when it explains, "You don't need to worry about this! It is the job of the grown-ups in your life to take care of you and they are doing everything they can to keep your family safe!"
Georgie and the Giant Germ is a free downloadable coloring book about Covid-19. It is a good activity for keeping early elementary busy inside. Plus, sometimes it is easier to talk when kids' hands are busy, so you could introduce the coloring pages, then chat about how they're currently feeling while they color.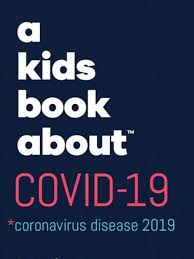 A Kids Book About Covid-19 is available as a free download in English or Spanish, or as a printable version. It focuses on basic stuff, like hand washing and how a virus spreads. It is set up in the stark/text heavy style of the other A Kids Book About books. (And, yes, there isn't supposed to be an apostrophe in the title. I double checked.)
This is an EXTREMELY long book about COVID-19 – 279 pages long to be precise. I'm adding it here because there is a chapter written for kids that answers common questions they have about what's going on. While I appreciate how this is a science based book, because the situation changes so quickly, some of the information is already out of date. I'd use it as a guide, but also check with the CDC or local regulations to make sure it lines up with your state's current practices.
Related: 300+ Online Storytimes for While the Library is Closed Down
This new comic by Malaka Gharib is aimed at kids in elementary school, although it has good information for anyone. I don't love how the grownup interrupts the child and doesn't listen to them when they're talking, so this might not be right for your family. However, if it is, you can download it in an easy to print-and-fold form.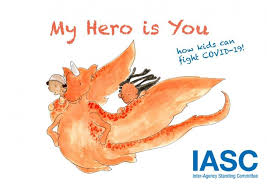 My Hero is You is a resource from UNICEF for children all over the world. It is the most "story-book" book on this list – a young girl rides around the world on a flying dragon seeing how people are staying safe and doing their part during the pandemic. Because of this format, it has BY FAR the most words per page of everything on this list. You could read this to any age, but I think only the older ages (like 7+) will understand that it is about our current situation. (Because, you know, there's a dragon…)
Related: FREE Apps for Elementary Age From a Really Picky Mom
P.S. Am I missing a free picture book about Coronavirus or a picture book about COVID-19? Let me know and I'll add it to the list!