Spring has come to us here in the little woods…at least that's what the calendar says. It has been a rainy and cold few weeks, even though it is the end of May.
For church yesterday I had on a sundress and flip flops, until I realized it was 48° F. Thankfully, I had time to put on something warmer. The worst part was that since I switched to pants, that means I shaved my legs for nothing.
An upside of all of the cold and rain is that it has been good weather to snuggle down with a good book. I read three really great books in May.
Are you looking for your next book? Here are my reviews of the books I read in May.
Make sure to pay special attention to "Special Considerations," where I share any questionable material. You can find straight talk about whether or not a book is worth reading in the "Bottom Line" section.
Jurassic Park
The tropical rain fell in drenching sheets, hammering the corrugated roof of the clinic building, roaring down the metal gutters, splashing on the ground in a torrent.
– opening line of Jurrassic Park by Michael Crichton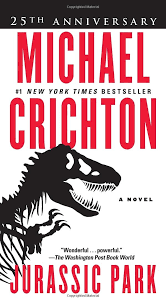 Author: Michael Crichton
Details: Random House Publishing Group, May 14, 2012
Length: 416 pages
What it is: fiction
Summary: DINOSAURS. There's some other character development and interesting bioethical considerations, but it's basically dinosaurs.
Special Considerations: There is some mild cursing a handful of times. (Honestly, probably not as much cursing as there would be if these things happened to me…)
A lot of people die in gruesome ways. However, it isn't described. The action cuts away when they are in a pretty bad place and there's no description of the deaths.
The Good: I love an interesting premise, a quick moving plot, science and bioethics. This book has all of that. Even though it was written in 1990, the science and the ethical issues are still relevant today.
Also, I hate horror or gore. Hocus Pocus used to give me nightmares, and by "used to" I mean this past Halloween. I hate being scared, and it doesn't take much to scare me.
This book doesn't have any of that. It is extremely suspenseful, and scary things happen, but it isn't that horrible gory kind of descriptions that make you despair of ever sleeping with the lights off again.
The Bad: It took me a lot of chapters to get totally sucked into the story. That might be because I have seen the movies (of course) and I was anticipating the book would immediately jump right into the dinosaur action. Instead, it's a slow build and you don't KNOW what Jurassic Park even is until well into the book.
Also, I had trouble keeping all of the many characters straight. This is probably because I was squeezing little bits of reading time in those very few minutes between finally getting the kids settled into bed and falling asleep myself. Just be aware that there are a lot of characters, and some of them are only in the early chapters, so don't get too bothered if you can't remember who everyone is.
Bottom Line: I highly suggest it. It is worth reading, especially if you like the science component.
Bossypants
Welcome Friend, Congratulations on your purchase of this American-made genuine book.
– opening line of Bossypants by Tina Fey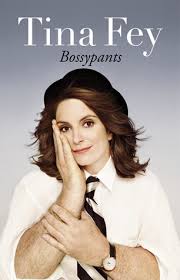 Author: Tina Fey
Details: Little, Brown, April 5, 2011
Length: 304 pages
What it is: nonfiction, autobiography
Summary: Tina Fey walks us through her life. That's pretty much it. She seems cool, and since I really like 30 Rock, I was hoping for some great behind the scenes stories. There are some of those, but they make it sound like showbiz is a ton of work, so I'll probably try to forget those.
Special Considerations: I mean, it's Hollywood. So, as long as you are expecting there to be some references to drinking, mild drug use, and wildly liberal politics, you won't be surprised. Just don't listen to the audiobook when your kids or grandmother are within earshot.
The Good: I listened to the audiobook, which she reads herself, and it was very funny. I think that's what is best about the book – it's funny because it's true. She has some especially hilarious thoughts about breastfeeding. I laughed out loud multiple times while I was listening.
The Bad: Sometimes she discussed events or people in great detail, and their significance in the overall arch of her story just wasn't apparent. I tended to tune out those sections. I imagine it's a symptom of any autobiography – the author knows why these people are important, it just doesn't fully translate when she is trying to capture her whole life in just over 300 pages.
Bottom Line: I love to laugh. If you love to laugh, too, this is worth reading. Even better, this is worth listening to if you can get a hold of the audiobook!
The Whole-Brain Child

:

12 Revolutionary Strategies to Nurture Your Child's Developing Mind
You've had those days, right? When the sleep deprivation, the muddy cleats, the peanut butter on the new jacket, the homework battles, the Play-Doh in your computer keyboard, and the refrains of "She started it!" leave you counting the minutes until bedtime.
– opening lines of The Whole-Brain Child by Daniel J. Siegel and Tina Payne Bryson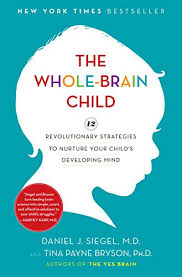 Author: Daniel J. Siegel, M.D., Tina Payne Bryson, Ph.D.
Details: Bantam Books, 2012
Length: 176 pages
What it is: nonfiction, parenting
Summary: The Whole-Brain Child dives into how a child's brain is wired. It then uses that information to equip us parents to deal with our kids in a way that is healthy and helpful. It contains not only the science behind some of our kids' behaviors, but also practical ways to parent them through those behaviors.
Special Considerations: The book is dealing with how to handle some tough situations with our kids. It can be hard to think about our kids objectively, but it's worth it.
The Good: The authors obviously were very knowledgeable about what they were writing about. I mean, just check out all of the letters after their names! The book is packed with information about how little kids' brains work, and how to use that information to help your family.
The best thing about the book is that the authors are obviously parents. They get it – I love the psychology aspect, but really, I JUST WANT TO KNOW HOW TO FIX IT. There are pages at the end of every chapter with scripts of exactly what to say to your kids.
There are also tear-out fridge sheets so you have the basic points at easy access on your fridge while you are parenting. This is my kind of accessible, practical parenting book!
The Bad: I try to put every parenting decision that I make through the filter of what the Bible says and what I know God expects of me. This is not the lens the authors are using when they write. It doesn't detract from the fact that this book is extremely helpful! As with every book, you want to keep your worldview in mind as you decide what advice from the book to put into practice in your family.
Bottom Line: This is a new top-5 parenting book for me! I highly recommend it!
All three books I read this month were winners! I recommend all of them! That doesn't happen all that often.
What did you read this month that you recommend to other readers?