At the beach this past week I found myself telling my oldest, "Honey, I love you more than life itself, but I don't have it in me to blow up that giant swan pool float for you."
Ahhh, summer… We love the beach in our home!
But I have to be honest, I don't get to read at the beach often, on account of chasing the crazy kids all of the time. So, I outsourced to some experts for grown-up, clean beach reads.
This post may contain affiliate links. If you buy from these links, I may make a small commission to use to fill our book basket. If you click on the book title it will take you to the Amazon page to purchase the book. As an Amazon Associate I earn from qualifying purchases.
Check out these suggestions from my VERY well-read friend Rachael, who blogs at Booklist Queen!
Summer is here, and there's nothing better than relaxing poolside with a great book in one hand and a nice cold lemonade in the other.
As you know, Kristin is an expert at kid's books. She can give you suggestions for quick beginner chapter books and how to make reading a habit .
However, she wasn't feeling up to making a clean beach reads list for adults, so that's where I come in!
Last fall, my sister Jaclyn and I started a book blog where we curate book lists for adults: new releases, books that you can't put down, book club suggestions. You name it, and we've probably read it, or want to read it!
Imagine our surprise when we found out Jaclyn's close childhood friend, Kristin, also had a book blog, but geared toward children instead. As they say, great minds think alike!
Right now on our blog, we have a great summer reading list you can view, so when Kristin asked for suggestions of clean beach reads, I knew I could recommend some great ones.
We can't promise our definition of clean will exactly match yours. But, in our opinion, these clean beach reads all fit the bill as wholesome reading.
What was our criteria for clean beach reads? Specifically, we chose modern books with no heavy language, gratuitous violence or sex scenes. We tried to come up with books we'd be okay letting our very conservative grandma see us read.
Disclaimer: While none of these books have much profanity, we can't promise that they don't have any at all. If they do, it's usually milder forms. We tried really hard to make sure none of them have the f word.
10 Clean Beach Reads for Your Summer Reading List

I don't even like dogs, and I love this book enough to suggest it among my list of clean beach reads. Columnist John Grogan hilariously depicts the crazy antics of his dog, Marley.  You'll laugh so hard at all the havoc Marley wrecked upon his family. But the love that springs up between Marley and the Grogans despite Marley's many flaws is so touching. And when Marley eventually dies at a ripe old age, you'll be in tears thinking of the wonderful life of the "world's worst dog." If this is not one of those books that makes you cry, there must be something wrong with you.

Edenbrooke by Julianne Donaldson
As you probably know, clean romance books are few and far between. Set in the same period as Jane Austen's novels, Edenbrooke has all the stolen glances a girl could ask for. Wanting to escape the advances of an unwanted suitor, Marianne Daventry jumps at the chance to visit her twin sister at the country estate of Edenbrooke. While Cecily wins the heart of the handsome heir of Edenbrooke, Marianne can just sit back and enjoy a relaxing vacation … or so she things. A lighthearted beach read perfect for your summer vacation, Edenbrooke has all the charm you would expect from your clean beach reads.

This is a mouthful of a title; I'm a bit amazed the publisher didn't shorten it. Regardless of its title, this is such a fun book to read. On the German occupied island of Guernsey, the residents form a book club as an excuse for breaking curfew. Written as a series of letters after the war between the book club and writer Juliet Ashton, the story gives you a look at what life was like on the occupied island. A fun read that is sure to leave you smiling at the colorful cast of characters.

Not all clean beach reads have to be light and fluffy. Inspired by the life of Sarah Grimke, Sue Monk Kidd writes a historical fiction novel about Sarah's life. The novel introduces the fictional 10 year-old Hetty "Handful" Grimke, a slave given to be Sarah on her 11th birthday. (Note: Sarah really was gifted a slave, but the character of Handful is fictional.) As both women strive to become more than they are, they each shape each other in surprising ways. Detailing the atrocities of slavery and the rise of the women's abolitionist movement, The Invention of Wings takes a hard look at the history of Charleston and asks you to remember the hardships so many women endured.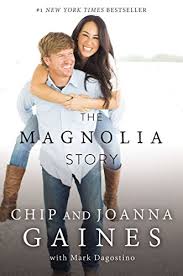 By now everyone has heard of Chip and Joanna Gaines. Their hit show Fixer Upper made them household names. In their memoir, you can learn all about the fascinating story of how they met, how their business started, and how they landed a hit tv show. Looking at them now, it seems obvious they would be successful, but when you hear their story, you realize how much hard work and faith plays into their success. If you have the chance, be sure to listen to the audiobook for their personalities to really shine through.
Growing up, Piscine "Pi" Patel loves spending his time at the zoo his parents own. When his parents decide to move their zoo from India to Canada, he finds himself on a ship in the Pacific Ocean, never suspecting that a storm will leave him stranded on a life boat in the Pacific struggling to survive for months at sea with a Bengal tiger as his only companion. As you near the end of this book, you'll probably be wondering why I recommended it. Trust me, just push through to the end, for it's the ending of this book that raises it above mediocrity. With just a few simple sentences, suddenly the author makes you pause and reevaluate everything you just read.

Occasionally, you find those books that move you to feel all kinds of emotions. If you are like us, you've seen the movie adaptation of The Princess Bride a million times and can easily quote it. But have you ever sat down and read the book? Because it is easily as brilliant and hilarious. Combining love, action, wit and humor into one fairy tale retelling, Goldman has written an instant and unforgettable classic that will certainly leave you laughing.

Caraval by Stephanie Garber
If you want a  fun keep you up all night Young Adult fantasy for your clean beach reads, Caraval is the ticket. The story begins with young Scarlett Dragna imploringly writing letters each year for tickets to Caraval – a once-a-year performance/carnival where the audience gets to join in on the fun. When her sister whisks her away to enjoy just one night of Caraval, Scarlett is dragged into a journey of love, magic and mystery. Not exactly a deep book, but a fun ride nonetheless.
Generally, I prefer short beach books for vacation, but I think this book is enjoyable enough to earn it a spot in your suitcase.
I love being swept away in good summer books, and Kate Morton always delivers. Just so you know, this book is not the same story as the Sandra Bullock romantic movie. Kate Morton's story is set in 1933. During a big summer party, a baby boy from a wealthy family disappears from the country estate. Now, seventy years later, a police detective starts to uncover the truth of what really happened at the lake house. If you are in the mood for longer clean beach reads, this well-written novel is worth your time.
I'll be honest, the fact that this book was narrated by Death was a bit off-putting at first. However, this book is amazing. In 1939, Liesel Meminger is sent to be fostered by an older couple in Munich. Their she learns to read and cherish books all while the war rages on around her. The story of Liesel is particularly compelling for its look at what it was like for a German child to grow up in Germany during the war. You feel so involved in the life of Liesel and her best friend Rudy that you want to rejoice with them in their triumphs and cry with them in their sorrows.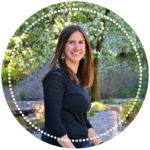 Rachael runs the book blog, Booklist Queen, where she publishes weekly book lists, a monthly book club and a popular annual reading challenge. If you are looking for great book recommendations, be sure to check out their summer reading list.