Looking for a no-prep activity at home for a toddler or preschooler? (And big kids, too, if you're willing to bust out a stop watch!)
Let me guess, you do not want to read Little Blue Truck again?
I feel you. I have Little Blue Truck AND THE SEQUEL memorized already! It's too much! I DID NOT KNOW THIS IS WHAT I SIGNED UP FOR WHEN WE HAD CHILDREN!
So, how to keep a toddler busy inside without going crazy because you are so sick of finding out what happens when you give a mouse a cookie??
Picture Book Scavenger Hunt!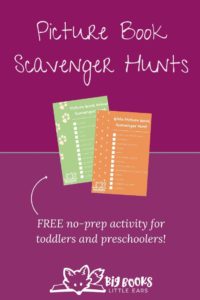 How to Have A Picture Book Scavenger Hunt
Spread out all of your picture books.
Have the kids look for specific items from the Picture Book Scavenger Hunt list in the pictures.
Have fun together! (With no prep!!)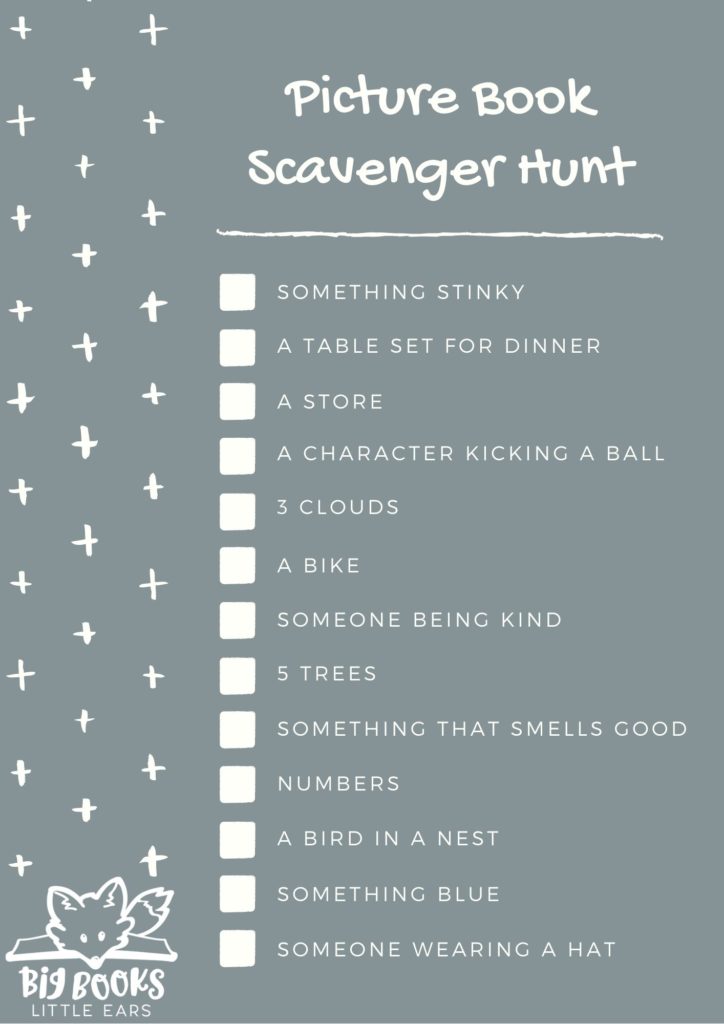 After you conquer that list, make sure to try these three MORE Picture Book Scavenger Hunts – they're all TOTALLY different objects!
If you're wondering where to start, he animal list is a favorite no-prep activity for a preschooler who happens to live in my house.
The list of objects in Bible picture books is perfect for spring time when you have the Easter picture books out!
Related: Looking for great picture books for telling little ears about Jesus? Check out this list of the best faith based picture books to give as gifts!
If you want to make it more of a challenge, or you are playing with older kids, put the picture books in another room. Or, better yet, hide them! (Just don't hide library books…#learnedthehardway.)
My big kids also like it if I time them while they search for stuff. Get the whole family involved!
Have fun, and happy hunting!
Related: Want more no-prep activities? Here's a whole list of no-prep book-activities for all ages!