February 22 of this year is 2/22/22. It also falls on a Tuesday! Here are my recommendations to read to your kids or a classroom to celebrate this special 2 holiday.
This post contains referral links for these products. As an Amazon Associate I earn from qualifying purchases. It does not cost you extra to purchase through my links.
10 Best Picture Books with "Two"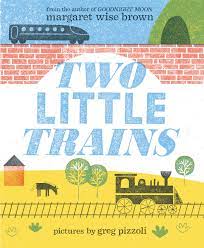 Two Little Trains is by the same author of the classic Goodnight Moon. It's a darling picture book story for all ages, especially toddlers and preschoolers. There are several versions with different illustrators. My personal favorite edition is illustrated by Greg Pizzoli, but to each their own.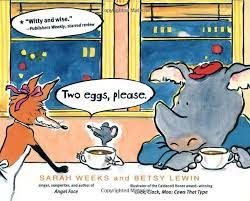 This cute story shows lots of different animals ordering eggs. The message of the book is that we're different, but also the same. It's good for all ages, as there isn't much text but lots of vibrant pictures.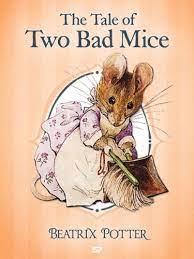 This classic story tells about two mice who live in a doll house. It's like other Beatrix Potter stories, that tell a sweet story, with a gentle lesson. There is lots of text, so could definitely push the age up, through all ages. The illustrations add to the charm.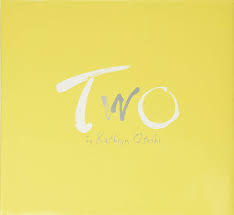 Two by Kathryn Otoshi
Two is a rhyming math book, with a little emotional learning added in. The odd and even numbers are fighting, so 2 has to find a way to make everyone get along. It's appropriate for all ages, but the math is a little more advanced, with less than signs and things like that, so I recommend for kindergarten and up. (If you teach kindergarten, this is the perfect book for during math on 2/22/22!)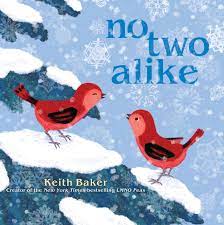 This simple story is about how everyone is different, just like how no two snowflakes are alike. It's very simple, and I highly recommend it for toddlers.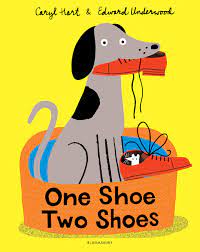 A book all about shoes! I prefer it over One Fish, Two Fish by Dr. Seuss. It's the same concept, with silly rhyming words and not much story. Highly recommend for toddlers through preschool.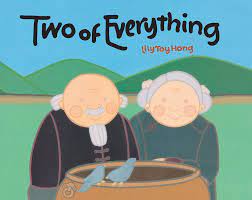 Two of Everything is a Chinese folk tale about a magical pot that multiplies anything put into it. Unfortunately, it multiplies the people, too! There isn't a clear moral of the story, so if you read it aloud, make sure to bring a little theology into your time together!
BONUS: Chapter Books to Celebrate Two – day
Embrace 2-Tuesday with your older readers! These would be great books to start reading aloud, or to gift to your kids to make the day special. What a fun memory for a silly holiday!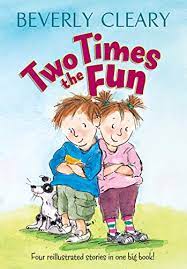 This isn't really a chapter book, it's just all of the twins Jimmy and Janet stories in one volume. I highly recommend it for all ages as a read aloud. As an independent reader, the sweet spot is around 6 through 10 years old. (Especially if the 6 year old is a precocious reader.)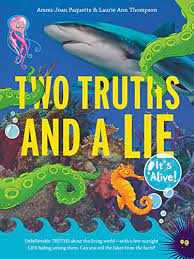 The premise of this book is that there are some lots of crazy facts about creatures in the world…but some stories are just too crazy to be true. HIGHLY recommend for ages 8 plus! (Basically any child who can understand the premise: some of the stories are false, and the author doesn't say which one until after you've read it.) Especially good for those who also enjoy books like Who Would Win? or I Survived.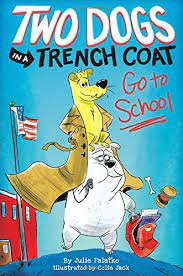 I mean, the title basically says it all. It's goofy and over the top. Your third through fifth grader will LOVE it.
Related: If your kids like this kind of book, here's 50 others that are like it.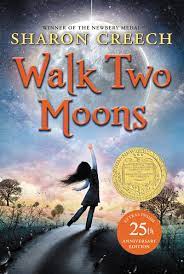 This classic Newbery Medal winning novel is a study in how to weave together two stories into one compelling narrative. It's written at a 9 to 12 year old's reading level. However, the protagonist is 13, and the content is fairly mature and sad, so you can definitely push that age up. I'd also recommend you preview it.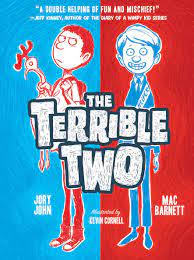 Full disclosure, I haven't read this series. But it's gotten great press, so if your kids are into slapstick humor, check it out. It's written for ages 9 through 12, although what little I've seen of it appears to have a nice, high vocabulary, so you could probably push it up.