This article was written by Laura Sassi, a wonderful author I've featured multiple times. I was so thrilled to read her newest picture book, Happy Birthday Christmas Child. It is a counting Christmas board book and should definitely be in your book basket this holiday season.
Happy Birthday Christmas Child is my first children's book with halos.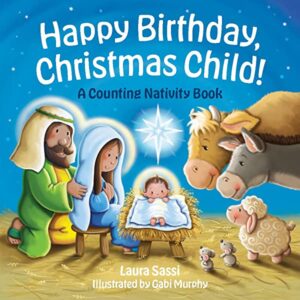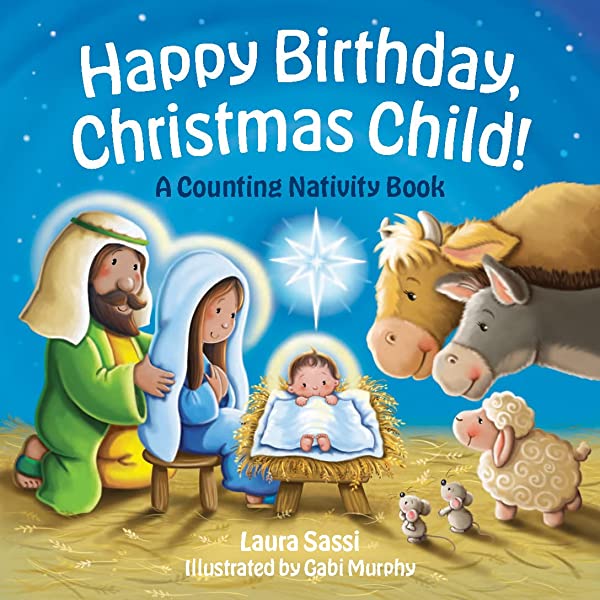 Can you spot them glowing on the cover over the heads of the Christmas family? They shine on each and every spread.
I didn't envision halos when I wrote the story, but I love how illustrator Gabi Murphy included them. They remind me of my childhood years spent in France. It was there that I was first introduced to these glowing nimbuses on family field trips to Notre Dame, Chartres and more. Then, and now, I find them to be artistically beautiful ways to represent both those who are divine (Jesus and God) and those who served God in special ways.
So when I was asked what my take on them was, and informed that there is currently great controversy over their inclusion in picture books, I was surprised. In my opinion, they are a joyous addition to Happy Birthday Christmas Child. When addressed correctly, halos provide a lovely opportunity for conversations about what they are and how they remind us of God's loving mission to redeem the world.
Now, inspired by my mom who skillfully used halos to spark conversations about God with a
very young me, here are four suggestions for how to address halos with your young children.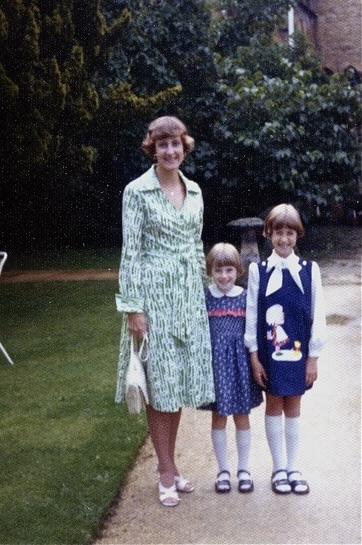 What to Do When Picture Book Illustrations Feature Halos
Set halos in historical context.
I was fascinated to learn as a child that halos in Christian art date back to the time when few could read words but all could "read" pictures. Churches were designed with biblical stories on display in the form of statues, paintings, and stained glass windows.
And what about those halos? As my mother explained to me, they were visual clues that the figures wearing them were either divine (i.e God or Jesus) or divinely appointed helpers with a special role to play.
Introduce the idea of symbolism.
Ask your little ones, "Do WE wear halos?"
You can follow up by asking them why they think we don't? Ask if they think Jesus actually wore a halo? What about God?
This will be an interesting conversation…. but wherever it takes you, be sure to conclude that NO, Jesus didn't actually wear a physical halo, neither does God. Halos are the creation of artists looking for a visual way to show God – or his special helpers. They are symbols, sort of like arrows – alerting us that the wearer is either God or someone important to God's story.
Read a book with halos.
As you read Happy Birthday Christmas Child, or another book with halos, have your little one point to the halos on each page. (Hint: In my book, they are on Jesus, Mary, and Joseph.) Ask your child how the halos look? Do they add a sense of warmth and love to the story? And why do they think each has a halo?
Ponder all this together, concluding that Jesus has the halo because He's God's Holy Son! And Mary and Joseph have halos because they were blessed to be Jesus' earthly parents – special helpers indeed.
Go on a halo field trip.
One of my favorite cathedral outing memories as a child was of going on halo hunts. I think my mom did this to keep us entertained so she could listen to the tour guide, but I loved them.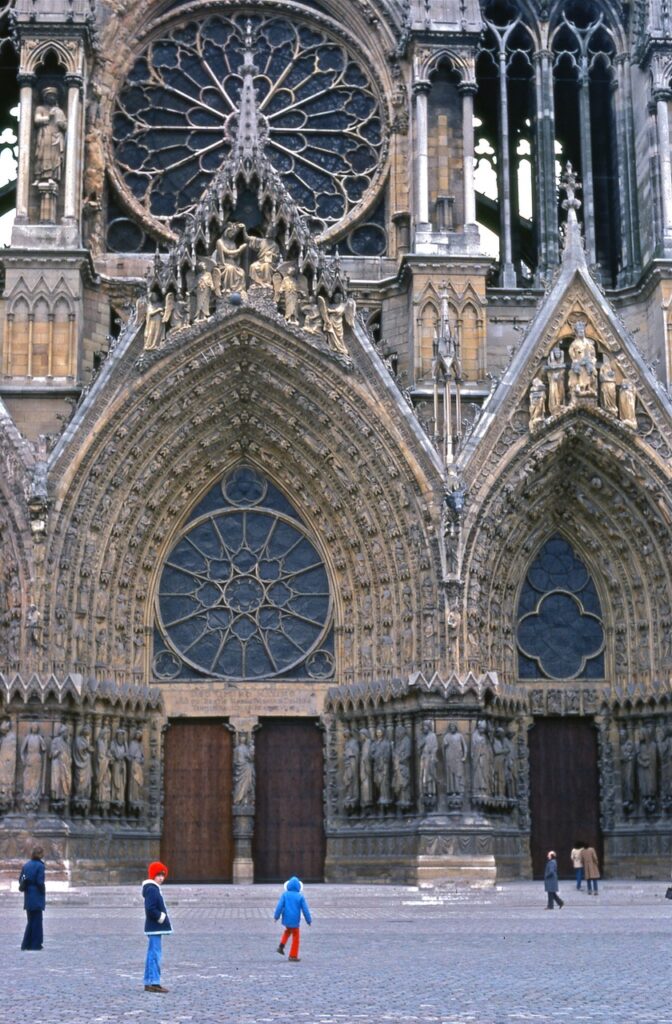 First, we'd pick either a large window or maybe the statuary above a door. Next, we'd look for and count the halos. Finally, we'd see if we could figure out who the haloed figures were and how they could remind us of God's power and love.
You can do that in your community as well either by visiting a local church that has haloed figures or perhaps a museum that has a collection of medieval church art. At Christmas time, you might even be able to spot some halos in people's front yard nativity scenes!
You could also have a "book scavenger hunt" at home and look for halos, or even just a "glow" around certain characters.
Whatever your stance on halos, I pray that you and your little ones are filled with a sense of wonder, joy
and thankfulness this Christmas as we celebrate the the birth of Jesus, God's precious Son.