Jesus plays an important role in our book basket. There are Christmas books, Easter books, and books based on Old Testament stories. But what about Jesus' time on earth? The miracles and life before his death and Easter Sunday? Don't worry, there are lots of Christian picture books about Jesus' earthly ministry, and the Bible stories about the disciples from the New Testament!
If you click on the book title it will take you to the Amazon page to purchase the book. As an Amazon Associate I earn from qualifying purchases.
Picture Books About Jesus and His Ministry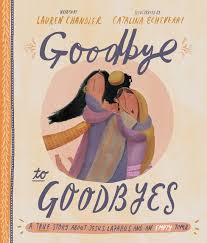 This is the story of Jesus and Lazarus. However, the focus of the book is on how Jesus has taken the sting and sorrow out of death. Heads up that the book is clearly about DEATH, not "loss" or "sadness." It's about life on earth ending. That may make it scary for certain children. However, for other children, it is the perfect answer to their questions when a loved one is gravely sick or dies.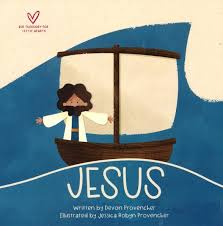 Jesus by Devon Provencher
Don't you love board books with theology? Every baby needs to know the foundations of the faith, right? This simple board book explains who Jesus is, and why we care. It does that without skimping out on the truths of the Bible. It's great, highly recommend for all babies and toddlers, or older kids who might not be familiar with the true Jesus.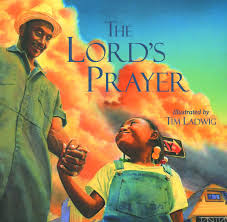 This is the exact text from the Lord's prayer. It has been stunningly illustrated by Ladwig, who is known for his books featuring African American families, and also created another beautiful book I've reviewed before based on Psalm 23. The book's realistic illustration style is unique right now, since new releases tend to have the currently popular graphic-style illustrations. (If you aren't sure what I mean, just compare The Lord's Prayer's cover to the covers before and after it on this list. See what I'm talking about? Neither style is better, just different.)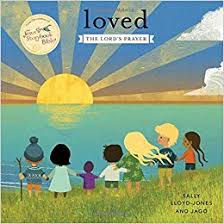 Loved by Sally Lloyd-Jones
This sweet book isn't exactly about Jesus' time on earth, but it is a beautifully illustrated retelling of The Lord's Prayer. It's so lovely, appropriate for all ages. Heads up that the exact same text, but with less pictures, is in The Jesus Storybook Bible.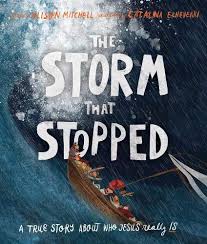 This faith based picture book tells the story of Jesus calming the storm from Mark 4. It pulls from that Bible passage the theme that Jesus can be trusted by us in everything. It's a great Bible story, and also a great truth! Highly recommend, especially for ages 4 through 7. You can find similar Christian picture books about God's protection of us on this list.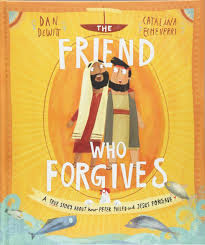 You don't think of Peter's betrayal of Jesus as good picture book material, do you? I know I didn't, but this book looks at exactly that story from the gospels. The book focuses on Jesus' forgiveness of Peter, and how Jesus' resurrection erased the penalty for Peter's (and our) mistakes. I know that I want my children to know all about the forgiveness Jesus offers, and this is the book to introduce that important concept from Jesus' ministry. It also would be a great addition to your Easter or Lent picture books.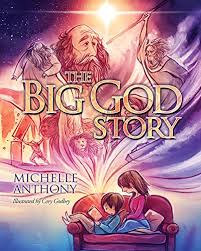 So, this isn't TECHNICALLY about only Jesus' ministry. However, it does talk throughout the book about how Jesus is the answer for the world. It pulls the whole Bible together, summarizing it almost, in light of Jesus' redemptive work.
It does probably have the oldest reading level of all the books here, and you could easily read it to second or third graders. However, it is basic enough that you could read it to toddlers or preschoolers. If you do read it to younger kids, be prepared to not read the whole thing in one sitting. It is only 36 pages, but there is lots of theology on those pages!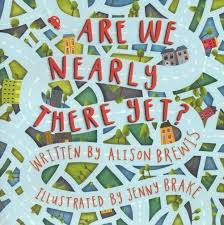 This Christian paperback tells the story of two antsy kids in the car, who are acting just like Jesus' disciples. The disciples didn't understand why Jesus wasn't acting like a reigning king. When was he going to lead the Israelites like the ruler they expected?
Heads up that it is SHORT and small. Like, almost upsettingly small. However, it is such a unique part of Jesus' time with his disciples that doesn't get talked about in faith based picture books, so I'm including it on this list.