Benjamin Franklin said, "By failing to prepare, you are preparing to fail."
That's great, but also, Effie Adelaide Rowlands famously said, "The best things in life are spontaneous, because then they are sincere."
I think the main point here is that you can find a quote from a famous person to support whatever you want to do.
Today I'm going the more Ben Franklin approach, and gathering all of the read aloud books we'll use first semester. So, I thought I'd share with you my very basic read aloud plan of the best-of-the-best books.
Feel free to implement some or all, and also don't be fooled by the fact that this is my PLAN and will, I'm sure, not be executed perfectly. But hopefully it inspires you to plan ahead a little bit so that you can work a tiny bit more intentional reading time into your full days. These are the little ways that I build a bunch of books into our daily rhythms.
This post contains referral links for these products. As an Amazon Associate I earn from qualifying purchases. It does not cost you extra to purchase through my links.
Picky Christian Mom Read Aloud Back to School List 2022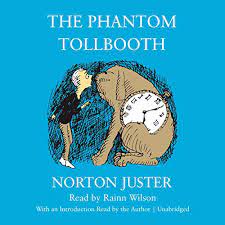 This is going to be our car ride audio book for going to and from school.
The Phantom Tollbooth is so good. It's funny, and has these amazing messages. I literally stop it while we're listening to say, "Did y'all get that back there? Do you understand what the author is saying about perspective/choices/peer pressure?"
It's silly enough that my toddler likes it, but deep enough that I am happy to listen to it again.
I normally am not picky about audio book readers, but DEFINITELY check out the edition with Rainn Wilson reading. It's excellent. And our library has it, so it's not one of those that are exclusive to only one audio book service. I hate those…hate is probably too strong. I am mildly inconvenienced by those.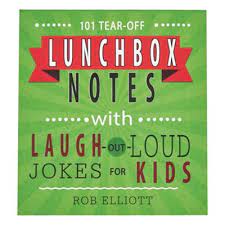 The way to my son's heart is through his funny bone. Check out Rob Elliott's tear off joke-a-day lunchbox notes if you're like me and just don't have the brain space to make perfect lunches with a handwritten note, but would like to remind your child they are important to you. I tape it to the pre-packaged snacks, because that's how I roll.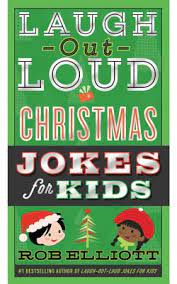 I have also been known to pick up Rob Elliott's holiday themed joke books when they go on sale and put the whole book in the lunch box for the holiday. It makes my fourth grader famous in the cafeteria. (I like Rob Elliott's joke books because they're always squeaky clean. He is a Christian, although his books are for the secular market.)
Related: I've chatted with the author, Rob, and his wife on their podcast about how to choose good books.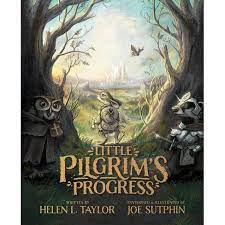 We have tea time every day as soon as we get home from school, or in the car if we have activities right after school. It's just a big snack, and I make myself something hot to drink, and I read a smidge of something to bring everyone back down from the high of school.
This year I want to get through Little Pilgrim's Progress. The chapters are SUPER short, and the illustrations are beautiful, so I think it will work for the wide age range. I'm going to ATTEMPT to have my oldest explain the allegory every day, but we'll see how that goes. Be sure to check out my full review of this newest edition of Little Pilgrim's Progress.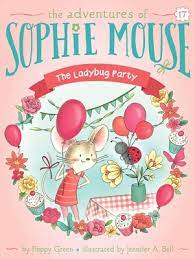 My first grader and three year old will be hearing a chapter of Sophie Mouse every day. I fit this in whenever it works, like when the oldest is at piano lesson, or sometimes before bed, or really whenever. I love this series because the family is so nice, and Sophie is super age appropriate. There are no crushes or sexy mice. (If you're not sure what I'm talking about, here's my review of ALL of the hundreds of Geronimo Stilton books, including a warning of which titles have sexy mice. I wish that was a joke.)
Even though I think the sweet spot for hearing this series read aloud is first grade because Sophie is in school, the stories are complex enough that most of the time my fourth grader wanders over to hear the chapters, too.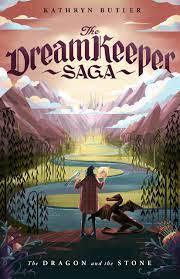 I squeeze in a chapter a day with my big kid. I shoot for getting it done during the day, but I will loosen my "mom doesn't read before bed" rule to read his chapter after the little kids go to bed. We're just finishing up book one of The Dream Keeper Saga, and will be starting book two ASAP. It is a fantasy story with overtly Christian themes. Like, the savior of the story is called Prince Pax and he sacrifices himself. You don't get more Christian themed than that. It is also well written, and is an excellent read aloud.
Since I haven't actually read aloud book two yet, I don't feel good giving it my full stamp of approval, but will update here after we read it. The first book had some violence and bullying, I would put it on par with the fighting in The Green Ember series. I'm assuming the second book will be similar.
Similar to Sophie Mouse, even though I think the sweet spot for hearing this book read aloud is a little older, content wise I feel comfortable if my younger kids wander over while we're reading. (The kids in the book do say "dang" and "gosh." FYI so you can censor as you see fit.) You can't say that about a lot of books marketed for fourth and fifth graders…
Related: Enola Holmes is marketed for ages 8 and up. Is it a good choice for your middle grade reader?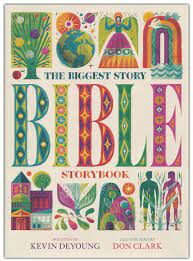 We love The Jesus Storybook Bible, but after 3 years of reading it through, we have to move a step up. I'm really excited to try The Biggest Story Bible Storybook. It isn't marketed for kids as old as my oldest, but the stories are theologically rich and the pictures are cool, so it will work for our wide age range.
There are 104 chapters, no questions/discussion prompts, but there is a one sentence prayer for each chapter. We don't do devotions every night, and my goal is to make it through the whole thing once this school year. (That's 285 days, so even taking weekends off we have some wiggle room.)
Bedtime read aloud books…you're talking to the wrong mom
None. We don't read aloud at bedtime because I. Am. Done. by the time bedtime rolls around. Especially when my husband is traveling for work. But if reading aloud before bed is your jam, any of these books would be great options!
So, that's what we're reading aloud this school year! I'm prepping now by making sure I have all of the books, and putting them in easily accessible places, and adding notes to my calendar so that I remember to stay on track. I hope you find some good options for your family!
Be present, be intentional, and be reading!